Risotto Matcha
Cooked from matcha sauce, sour cream mixed with Italian rice, the dish is great choice to bring full satisfaction to diners.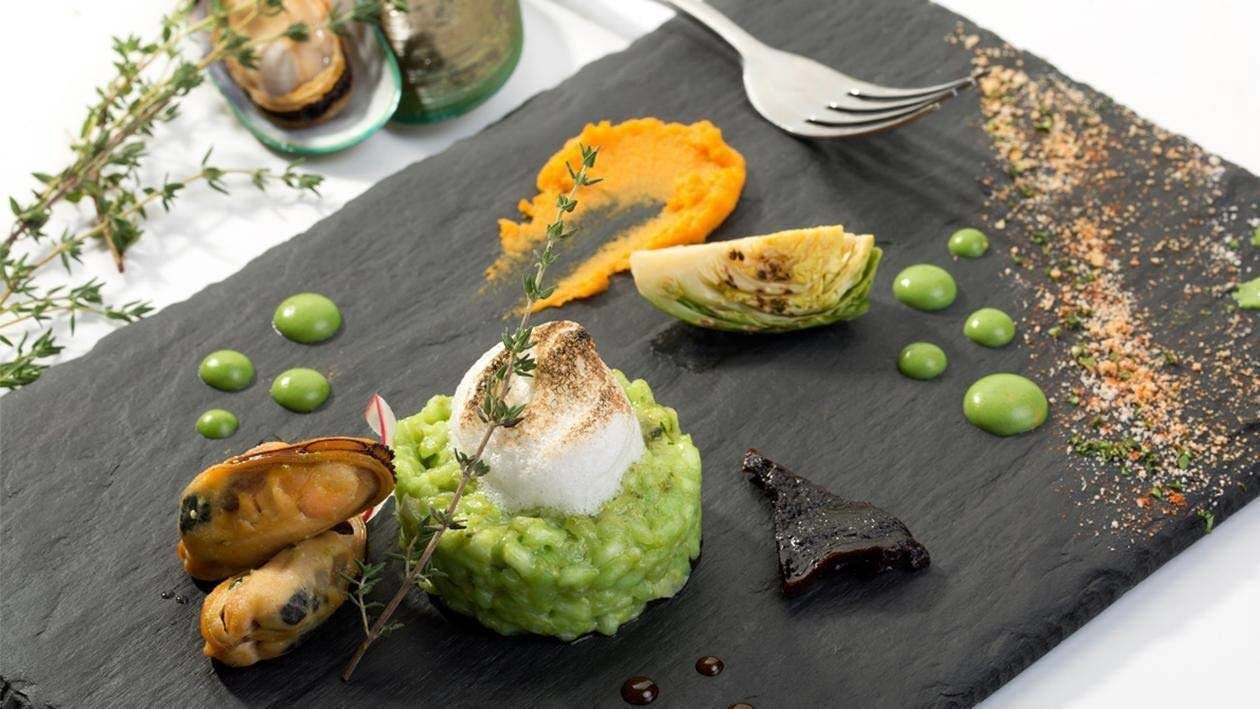 Ingredients
For risotto
For asparagus
For creamy matcha sauce
Knorr White Sauce Mix 850g

100.0 ml
Preparation
For risotto

Sauté shallots with some oil, add rice and thyme and cook for about 2-3 mins.
Continue cooking, add in white wine. Stir and mix well.
Add some Knorr Chicken Powder and season with Knorr Aromat.

For asparagus

Boiled hot water, add in asparagus and cook for 2-3 mins. Transfer to ice water to maintain colour.
Add in garlic chopped, butter, thyme, Knorr Aromat to taste.
Boiled mussels into hot water for 5 mins and transfer to ice water.

For creamy matcha sauce

Heat up Knorr White Sauce and cream into medium heat and cooked for 2-3 mins.
Add in the matcha powder, Knorr Aromat to taste. Put in butter.