Artichaut Kiwi Lipton Tea
Just sip on it gently and feel the difference. Artichaut are filled with phytonutrients with antioxidant benefits that help with everything from staving off cancer to bolstering your immune system. Kiwis are a good source of vitamin C and Vitamin E. A perfect drink in hot weather.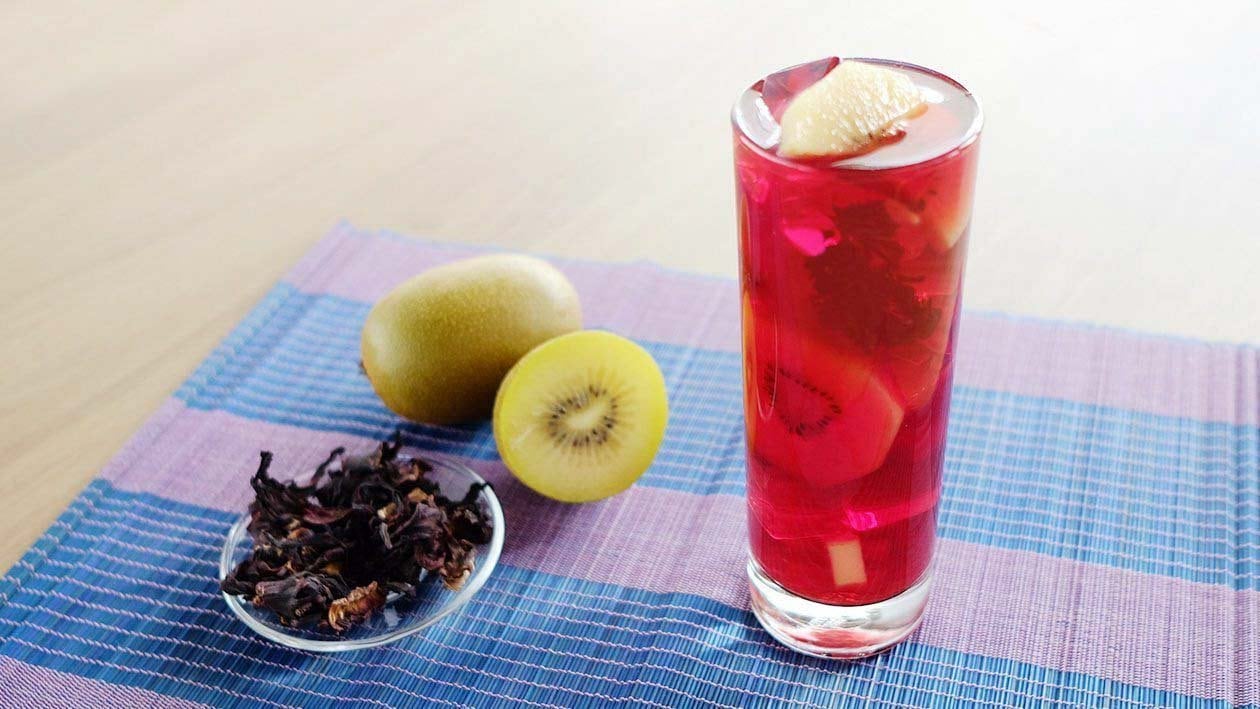 Ingredients
Step 1: Preparation
Lipton Tea Potbag 10x12g

1.0 bag
Step 2: Making
Fresh strawberries

30.0 g
Preparation
Step 1: Preparation

Tea Base: Brew 1 tea bag (12g) in 500ml hot water in 15 min, then take tea bag out of liquid.
Artichaut flower: Brew 30g in 500ml water in 20 min
Mashed Lemon and peppermint

Step 2: Making

Mix 150ml tea base, 10ml Artichaut juice, Mojito syrup, sugar water, mashed lemon, strawberries, kiwi. Fill with ice and serve.