Asian Vinaigrette with Village Chicken
Can you imagine the traditional boiled chicken have a new fresh taste? The little twist is the Asian Vinaigrette, which will elevate the dish and create a super amazing flavor.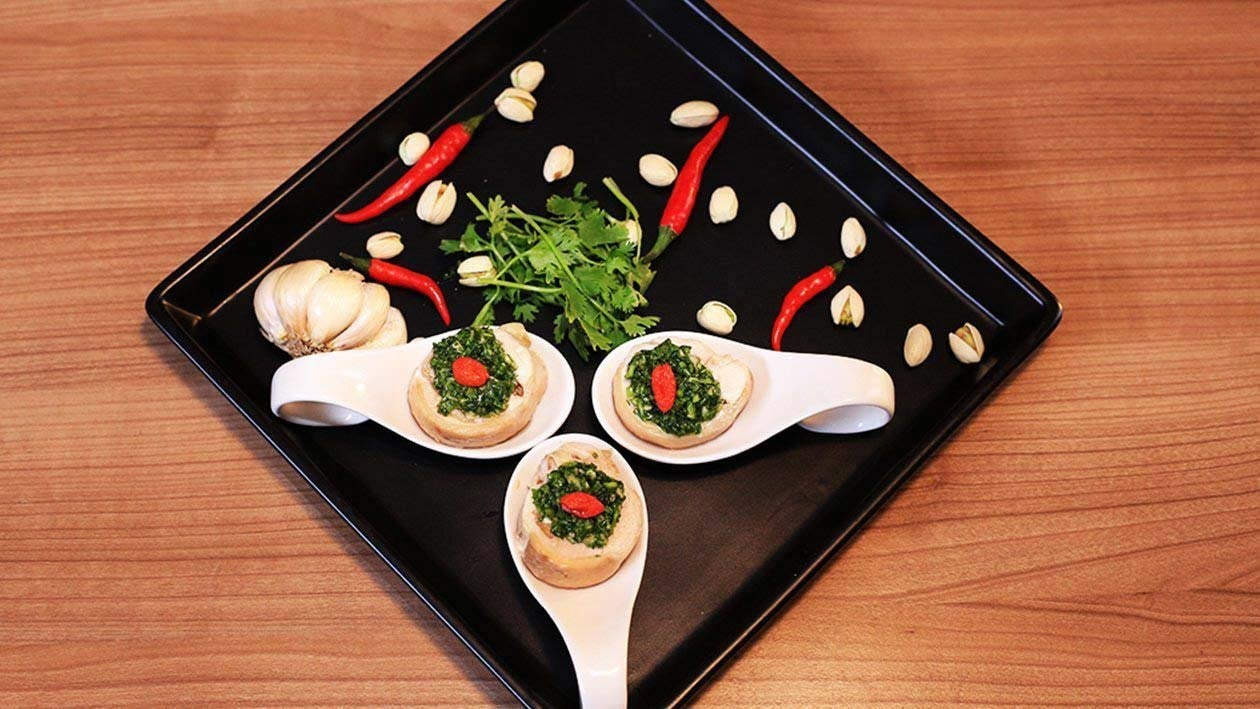 Ingredients
Marinate Chicken Legs
Asian Vinaigrette
Cilantro, chopped

200.0 g
Preparation
Marinate Chicken Legs

Boning off the chicken.
Marinate the chicken with fish sauce, garlic, ginger and Knorr Chicken Powder.
Wrap the chicken with plastic bags into scrolls and bring to steam.

Asian Vinaigrette

Mixing all the ingredients of Asian Vinaigrette together.

Serving

Cutting the chicken roll into smaller scroll.
Put the Asian Vinaigrette on top of the chicken scrolls.