Beef Bourguignon with Dark Chocolate
Beef Bourguignon can be described as the most widely known of all French preparations. Add dark chocolate as the new style and make the dish more delicious.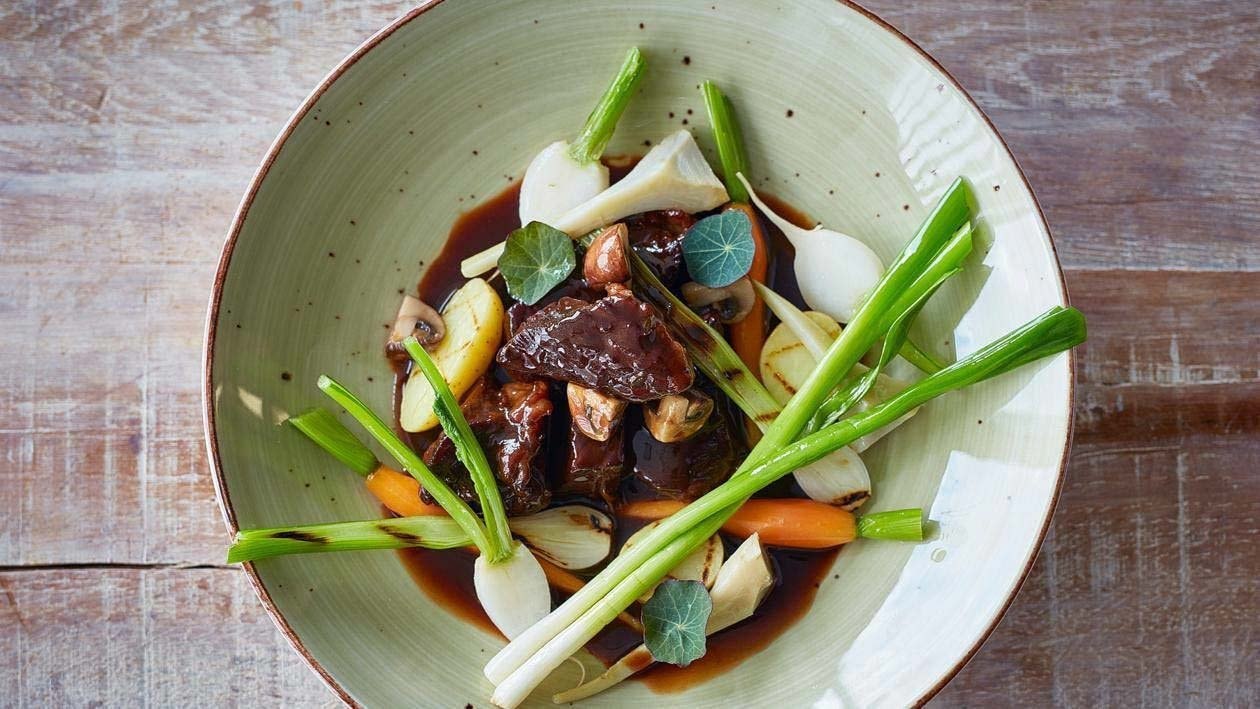 Ingredients
Beef
Beef rib fillets – for braising

1.2 kg
Vegetables
Shiitake mushroom

200.0 g

Baby Radish, sliced

150.0 g
Preparation
Beef

Cut the beef in equal parts 2 cmX 2 cm and season with pepper and salt.
Clean and cut the carrot, onion and garlic.
Cut the bacon in small stripes.
Fry the beef in vegetable oil.
Add the bacon together with the carrot, onion and garlic.
Deglaze with red wine.
Reduce until 1/4th.
Add the prepared Knorr Demi Glace.
Simmer for about 3 hours until the meat is tender.
Strain the stew.
Finish the sauce with grated dark chocolate to your own taste.
Bring the meat back in the sauce.

Vegetables

Clean and boil the potatoes and grill them.
Boil the cleaned artichokes together with splash of lemon juice.
Clean the carrots and turnips, boil them and stew later in butter.
Cut the mushrooms in quarters and fry them until golden.
Clean the spring onions, grill or stew.

Plating

Serve the stewed meat in deep plate.
Finish and divide the vegetables.
Add the sauce.