Chicken and Mushroom Spring Roll
Fried spring roll is one of the most famous dishes of Vietnamese cuisine. With the creation in adding Mayonnaise REAL Best Foods in ingredient, Chicken and Mushroom Spring Roll will be even more special and delicious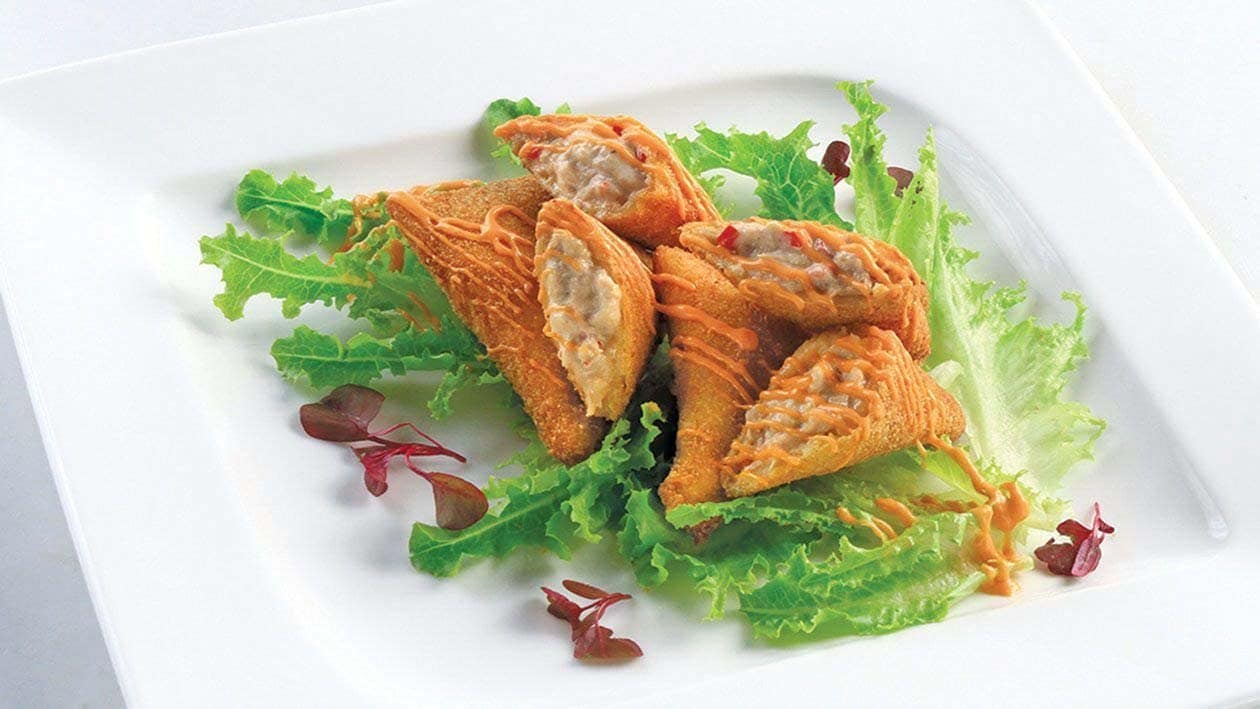 Ingredients
Cooking
Chicken Breast, cut into cubes

200.0 g

Dried Shiitake is soaked in fresh water and then cut into pieces

80.0 g

Red Onion, chopped

30.0 g

Coriander, chopped

20.0 g
Pink Sauce
Preparation
Cooking

Marinate chicken with Knorr Chicken Powder and onion.
Stir fry chicken with marinated shiitake, chili sauce. After that, add coriander and let cool, mix with Mayonnaise Best Food Real.
Next, wrap the stir-fried ingredient into rice paper and deep fry until crispy golden crust.

Pink Sauce

Mix well Mayonnaise Best Food Real with Knorr tomato sauce, chili sauce for pink sauce.