Chicken Coconut Soup
Chicken coconut soup is very fragant. Creamy coconut milk absorbed in tender chicken balls makes the dish very delicious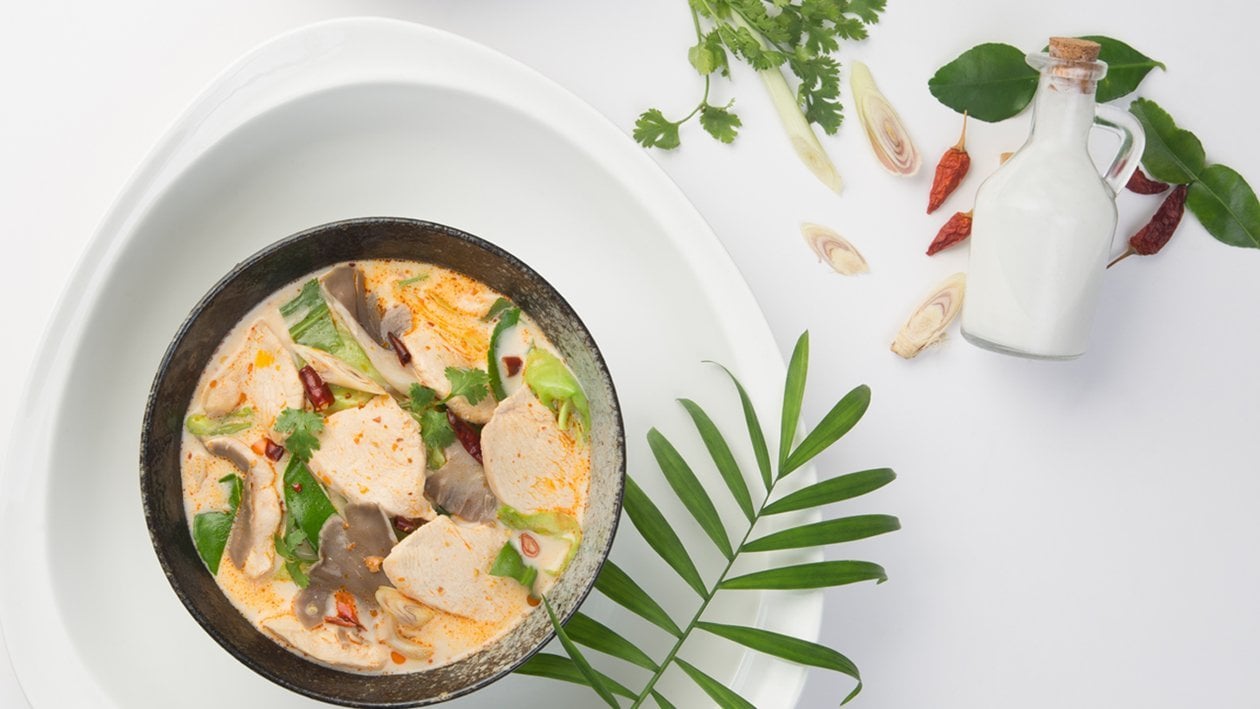 Ingredients
Prepare
Chicken Thigh (Sliced)

200.0 g

Round Cabbage (Roughly cut)

100.0 g

Straw mushroom (Cooked)

120.0 g
Cooking
Coriander roots, smashed

5.0 g
Serve
Sawblade coriander (Sliced)

3.0 g
Preparation
Prepare

Clean chicken thigh and cut into small pieces.
Cut coriander, clean mushroom, then steam.
Cut cabbage into small pieces.

Cooking

In the pot, add water and coconut milk then bring it to boil. Add Knorr Chicken Broth Base, coriander roots, galangal, lemongrass, mushroom and fish sauce when its boiling. Thereafter, add chicken thigh and continue to cook.
When the chicken is cooked, add cabbages and red chillies. When boiling, turn off the heat and add Knorr Lime Seasoning Powder. Stir evenly.

Serve

Serve the chicken coconut milk soup in a bowl. Sprinkle with sliced coriander, fried chillies and chilli oil.