Crème Brûlée, Basil Sauce
Crème brûlée, basil sauce with softness flavour and saltiness of salted eggs, creamy sauce is the perfect dessert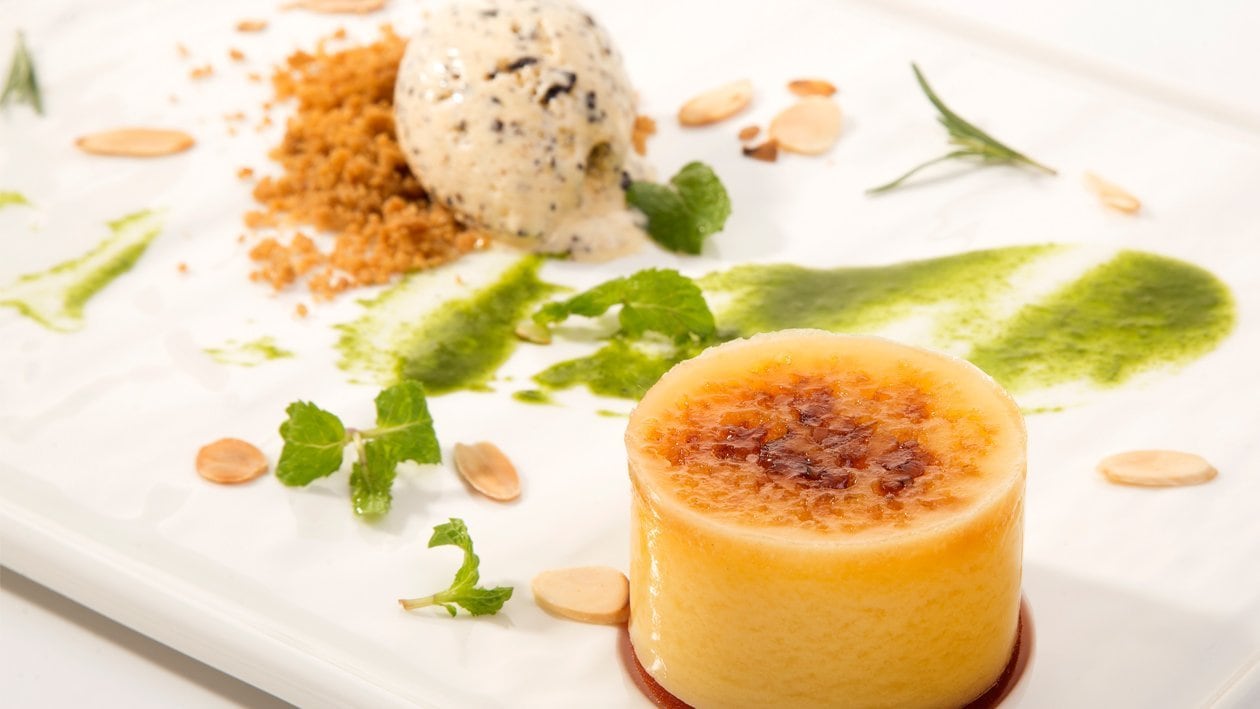 Ingredients
For sauce
For crème brûlée
For gelee
Preparation
For sauce

Simmer water and sugar.
Blend lime zest, basil andKnorr Lime Powder.

For crème brûlée

Blend egg yolks, sugar, brown sugar and salt in the bowl.
Add in coconut, white sauce and keep stirring.
Bake for 30 mins in 80 degrees oven, keep cool when serve.

For gelee

In medium heat, cook Knorr Ketchup and sugar for 5 mins. Then put gelatin and continue to mix.
Keep cool.