Cucumber and Mojito Lipton Tea
Want a fresh and healthy way to cool off this summer? Try this refreshing and tasty Cucumber and Lipton Tea Mojito. Cucumber is rich of nutrients like Vitamin A, Vitamin B, Vitamin C which help in protecting your body from diseases. Cucumber also cleanses the body by removing toxic and old waste materials.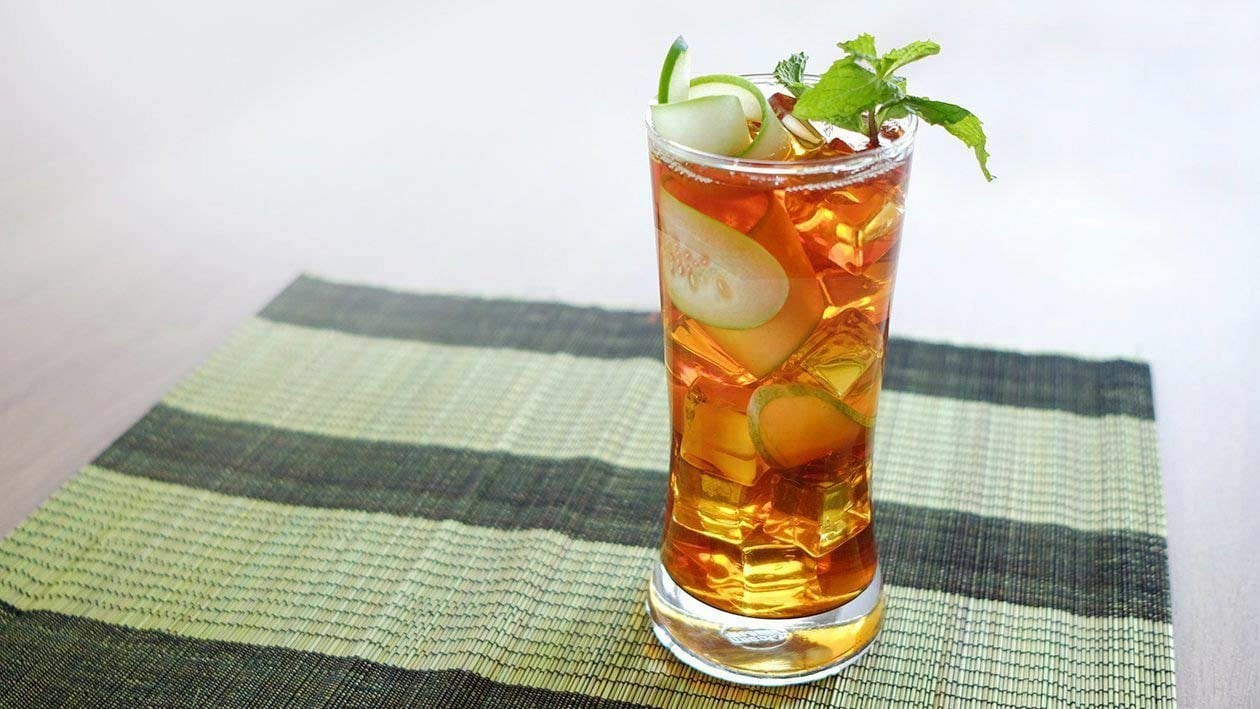 Ingredients
Step 1: Preparation
Lipton Tea Potbag 10x12g

1.0 bag
Step 2: Making
Preparation
Step 1: Preparation

Tea Base: Brew 1 tea bag (12g) in 1 Lit hot water in 15 min, then take tea bag out of liquid.
Mashed Cucumber Juice (don't remove peel)

Step 2: Making

Mix 150ml tea base, Cucumber juice, kiwi, sugar water . Fill with ice, peppermint and serve.