Goat Meat Hotpot
Hot soup with fragant aroma of typical spices mixed with noodle warms your customers up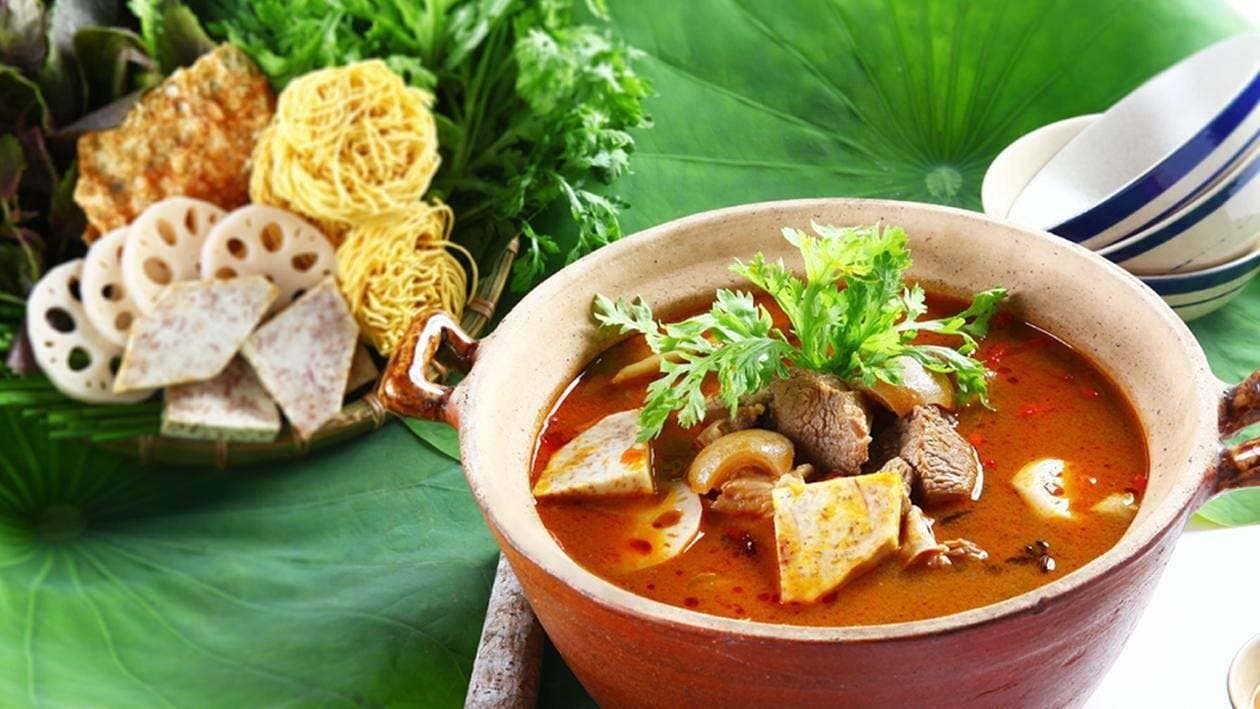 Ingredients
Preparation
Goat meat cut into cube

300.0 g
Serve
Taro cut in to cube

200.0 g

Lotus root cut slide

100.0 g

Cenamon stick-Anise – black cardamon

10.0 g

Shallot peeled and grill

20.0 g

Green Mushtard Leaf – Edible Chrysanthemum – Vietamese Chive

300.0 g
Preparation
Preparation

Arrange all vegetables in side dish on the basket.
Arrange flat noodle and white tofu paste for dipping sauce.
Marinate goat meat with red tofu paste and stir-fly till fragrance. Set aside.

Serve

Bring water to boil in a hotpot. Add grill shallot, ginger, herbal bag, Knorr Beef Paste, lotus root and cook till tender. Season with rock sugar and Knorr Chicken Powder adjusting to taste.
Ready to serve as a stock base.
Use clay pot, addgoat meat and all the vegetables let it boil. Discard the curdle on surface.

Tips

Deodorize goats: After cleaning the goat rubbing ginger alcohol into goats then gold.