Green Duperreanum with Pork Rib Hotpot
The greasiness, fragance and crustness of pork marrow and ribs, cooked in slightly sour broth base, added with hot chilly sauce is a fantastic option in the cold days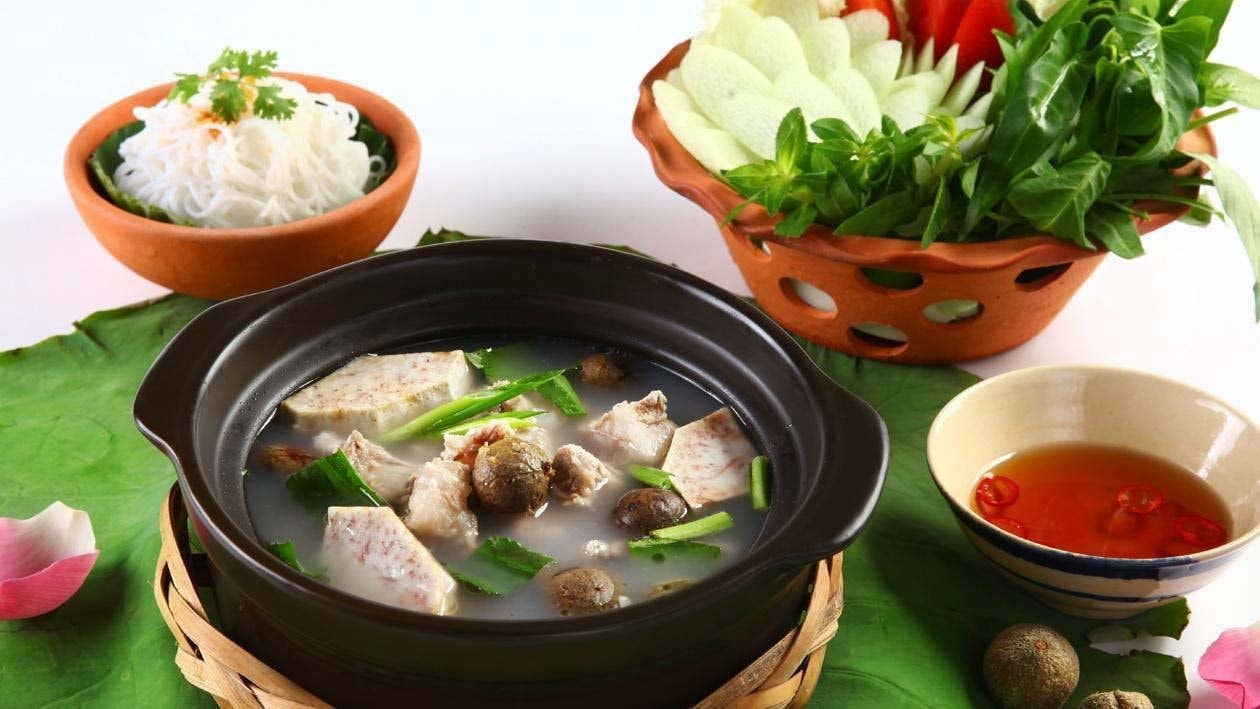 Ingredients
Preparation
Stalks elephant ear slide

50.0 g
Hotot stock preparation
Pork rip cut into small cube

2000.0 g

Taro cut in to cube

800.0 g

Sawleaf cut finely

80.0 g
Preparation
Preparation

Arrange all vegetables -morning glory, chinese cabbage, stalks elephant ear and tomato in the basket.
Arrange fresh noodle and mix herb on the side.

Hotot stock preparation

Heat pot and stir-fry shallot until fragrance. Add water and green duperreanum. When boiling, use the ladle to remove the green duppereanum, add Knorr Pork Broth Base, pork rip, taro, corn.
Season with Knorr Meaty Granules, fish sauce, sugar or Knorr Lime Powder if needed. Keep boiling with low fireuntil pork rip soften.

Serve

Serve with fresh noodle, mix vegetables and herb.
Dip with fish sauce and big chilli.