Grilled Beef Kim Tien Style
As an authentic dish of Southern Vietnam, grilled beef Kim Tien style is undeniably the right choice and will satisfy every sense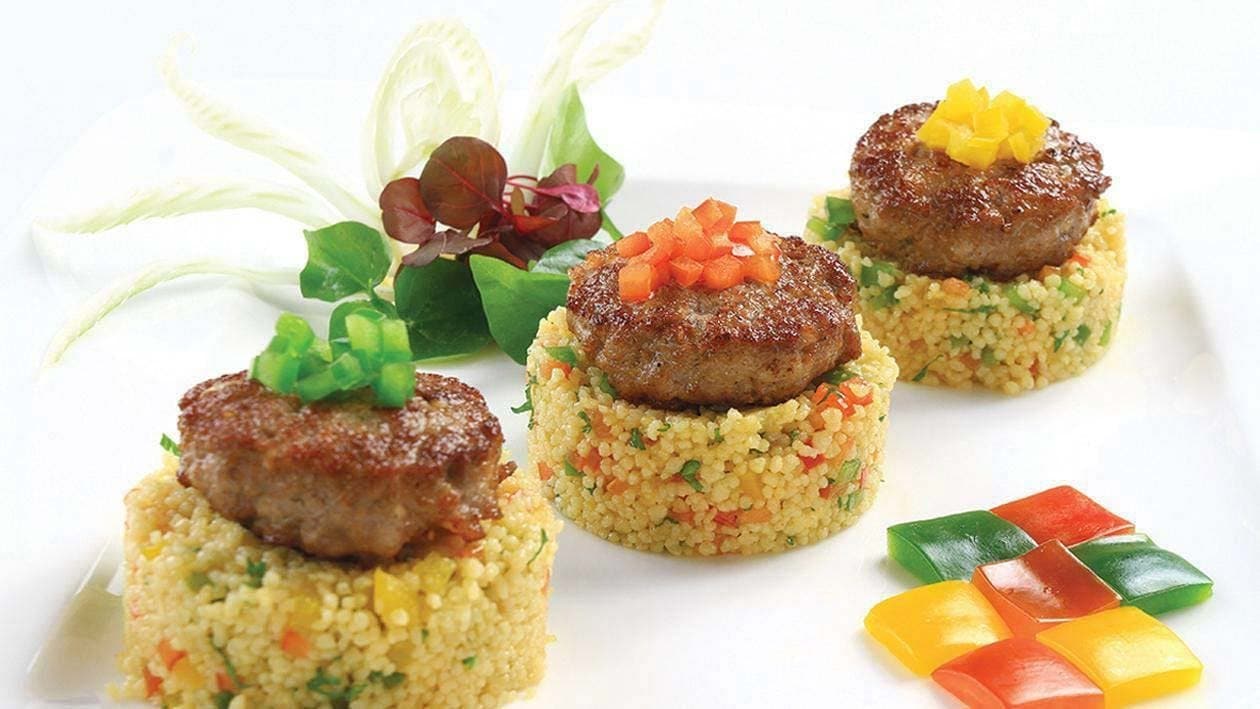 Ingredients
Cooking
Red, yellow and green bell peppers

100.0 g
Perform
Preparation
Cooking

Dice or finely ground fats.
Marinate ground beef with fat, Knorr Oyster Sauce, Knorr Chicken Powder, pepper, sugar and chopped garlic.
Rinse couscous rice and steam with butter, Knorr Chicken Powder and bay leaf for 15-20 mins, then let it cool.
Dice bell peppers and finely chop parsley.

Perform

Roll beef into round shape and grilled.
Mix couscous rice with Dalat peppers, parsley, pepper and olives oil.

Serve

Present couscous rice and grilled beef on plate. Decorated with salads.