Grilled Beef with Rosemary and Green Pepper Sauce
Grilled Beef with Rosemary and Green Pepper Sauce is a delicious dish with a "boom" of flavor by combining between light spicy flavor with rich meaty taste from Knorr Demi Glace Brown Sauce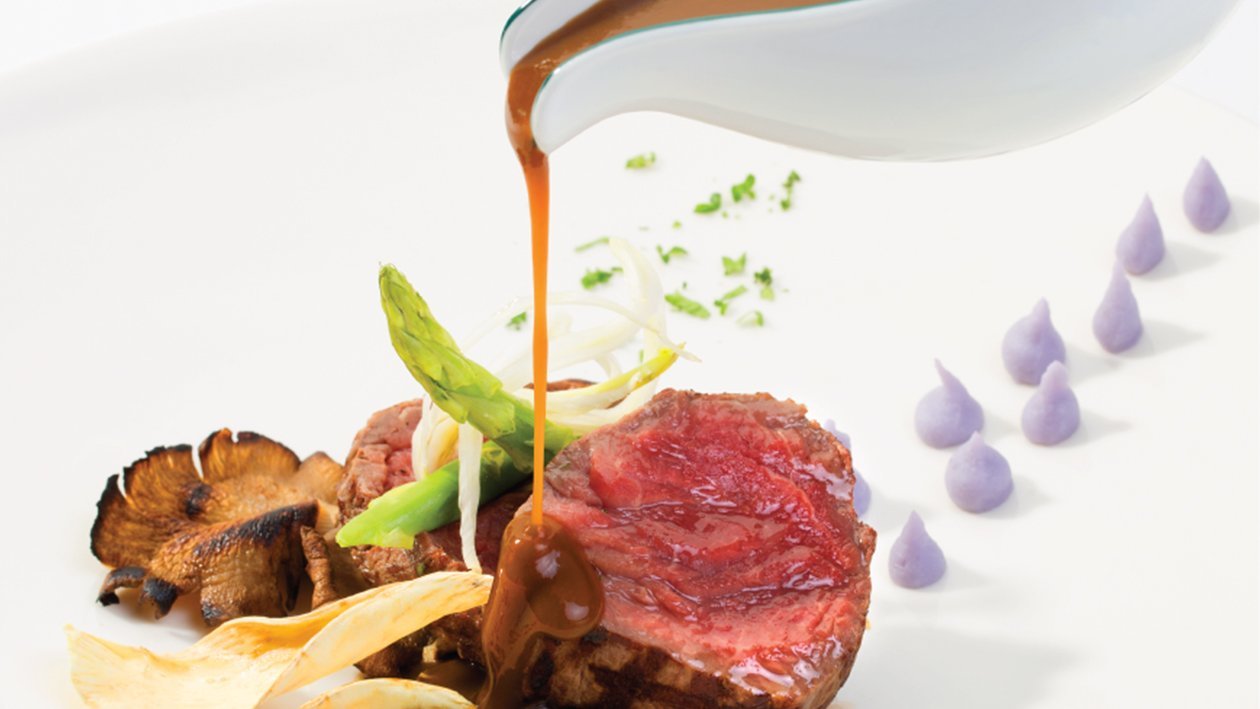 Ingredients
Cooking
Green Pepper Sauce
Serving
Vegetables (optional)

120 g
Preparation
Cooking

Grill Beef with Knorr Aroma powder, ground pepper, olive oil.
Pan fry the beef and bring to medium heat.

Green Pepper Sauce

Dissolve Brown Demi Glace Knorr with water then boil for 2-3 minutes.
Stir the onion with butter, add the green pepper and add the red wine and cook in low heat, then add brown sauce and seasoning with Knorr Aroma Powder and ground pepper.

Serving

Serving with vegetables and green pepper sauce.