Mojito Strawberries Lipton Tea
Nothing is better than a Mojito strawberries Lipton tea for this summer. Lemons and strawberries are rich sources of vitamin C. Vitamin C may help keep your immune system strong and it's also a powerful antioxidant. Mojito strawberries Lipton tea is the ultimate summer drink!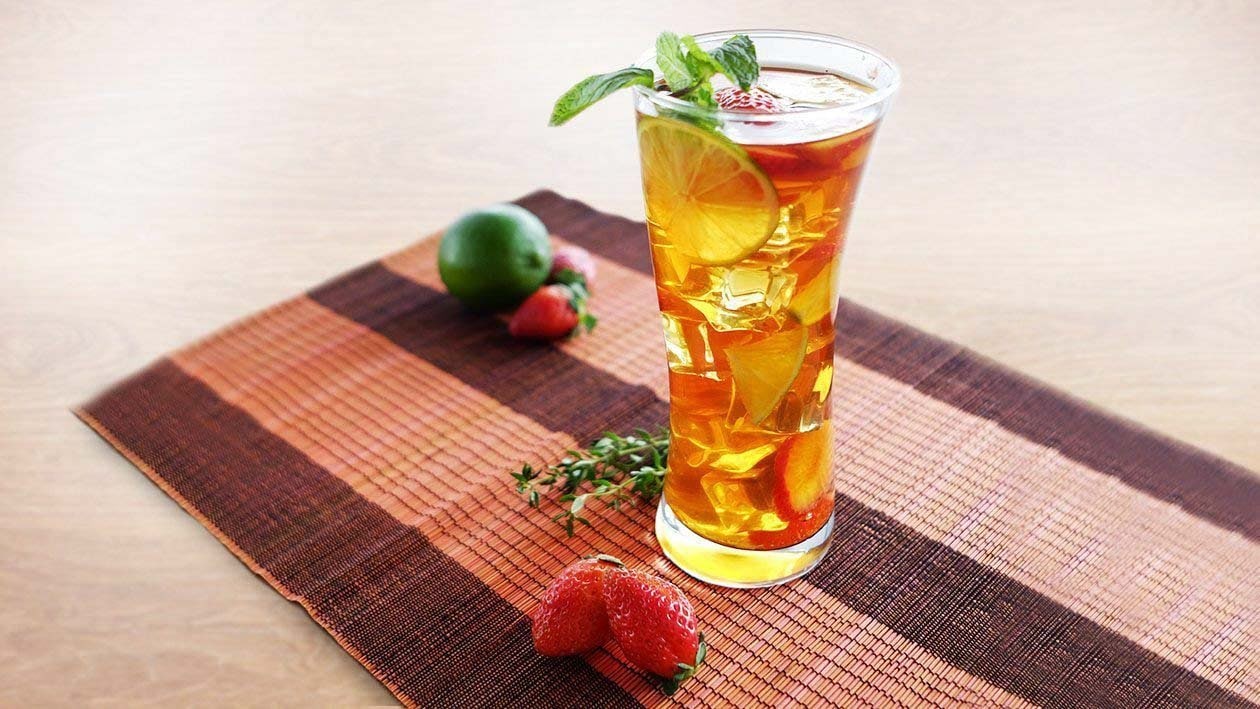 Ingredients
Step 1: Preparation
Lipton Tea Potbag 10x12g

1.0 bag
Step 2: Making
Fresh strawberries

40.0 ml

Lemon and Lemon peel

20.0 g

Mojito syrup The Golden Farm​

45.0 ml
Preparation
Step 1: Preparation

Tea Base: Brew 1 tea bag (12g) in 1 Lit hot water in 15 min, then take tea bag out of liquid.
Mashed Orange and lemon

Step 2: Making

Add some Ices and Mojito Syrup into a glass.
Fill the shaker with tea base and ice , shake the ingredients and pour it in a glass. Top it up with soda.
Garnish with a rosemary/lemon/orange. Serve cold dink.