Paddy Crab Paste, Pork Ribs and Beef Shank Hotpot
Crab flavoured hotpot soup with red tomatoes, green onion, fried tofu and grilled fish. Ideal for parties.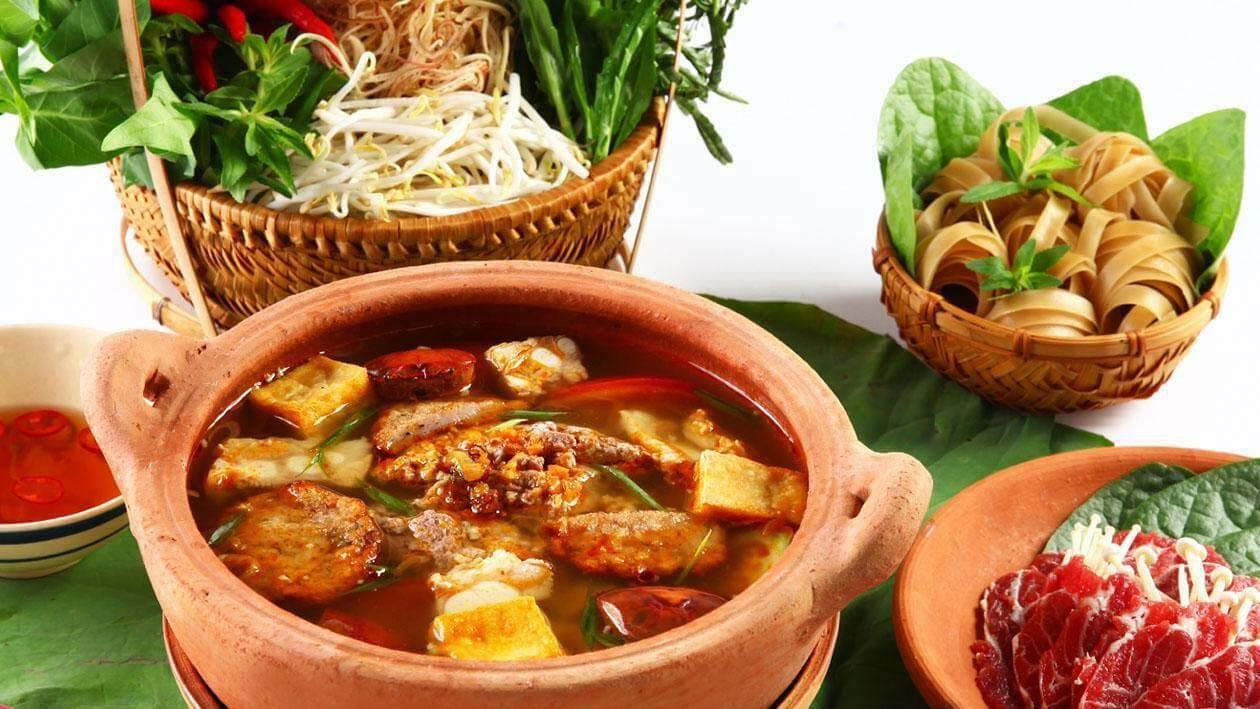 Ingredients
Crab Preparation
Hotpot base preparation
Banana flower slide

100 g

Malabar nightshade leaf

100 g

Fish cake cut in to cube

100 g

Beef shank thin slide

100 g

pork rip cut into 2 cm

150 g
Serve
Preparation
Crab Preparation

Blend paddy crab into liquid.
Mash half tofu with chicken egg, add pure paddy crab and mix together.
Cut the remaining half tofu into cube and deep-fry.
Arrange all vegetables in the basket.
Arrange fresh noodle and meat separate set-up on the place.

Hotpot base preparation

Boil pure crab with low fire. Seasoning with Knorr Seafood Powder. Cook until crab paste surface. Take out and set aside.
In the hot pot stir-fry shallot, tomato and colour oil stir-fry. Add water and keep boiling. Add Knorr Pork Broth Base and pork ribs. Season with Knorr Lime Powder, sugar, shrimp paste, fish sauce adjusting to taste. Ready to serve as a stock base.
Add Meat and all the vegetables let it boil again. Discard the curdle on surface.
Add mix herb, fried shallotfor flavour.

Serve

Serve crab hotpot along with vegetable and noodles.