Papaya Salad with Grilled Chicken
Payaya Salad with chicken is tasty, trendy and nutrious dish which is familiar and favourite for all ages.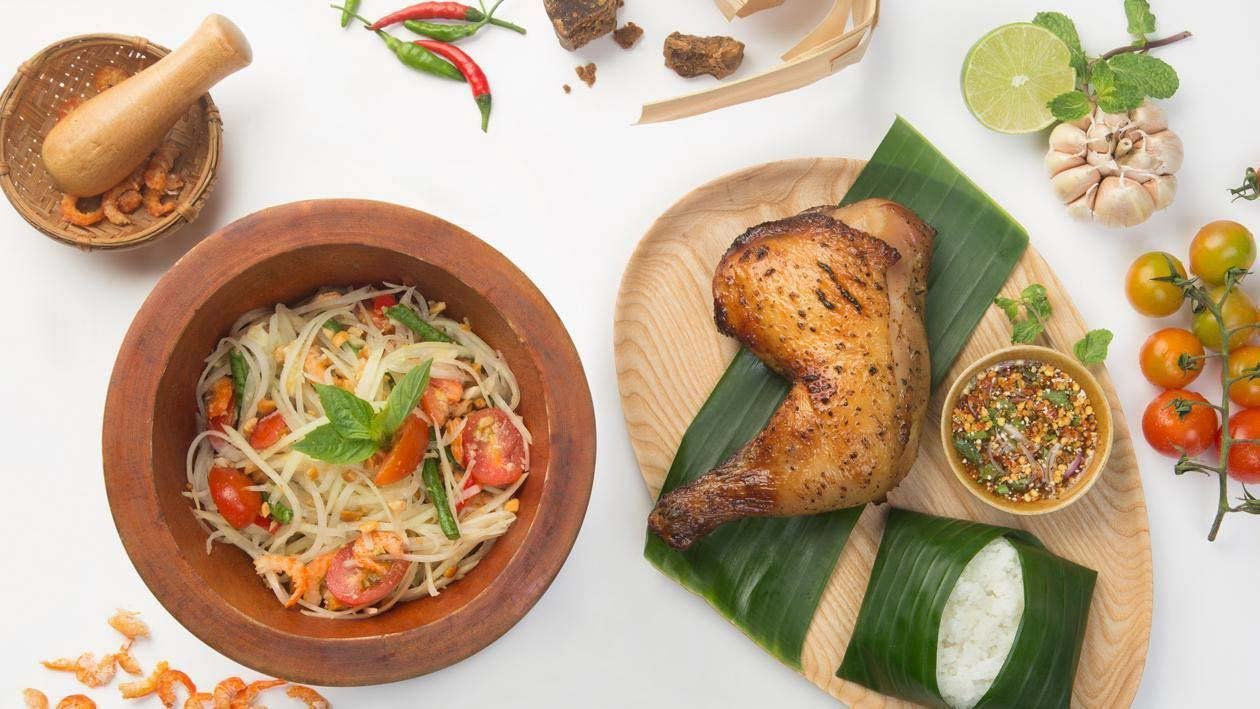 Ingredients
Sauce Preparation
Chicken Marination
Chicken thigh with Drump sticks

1000 g

Fish sauce (Red Cap)

20 g
Cooking
Green Papaya, shredded

100 g

Dry Shrimps, Soaked and Smashed

20 g

Roasted Peanut (Smashed)

15 g

Cherry tomato (cut half)

40 g
Preparation
Sauce Preparation

Combine all ingredients and use blender to blend until smooth. Set aside or keep refrigerated.
Marinade the chicken with the sauce overnight and grill or roast until cook.

Chicken Marination

Combinefish sauce, Knorr Lime Powder and sugar. together. Mix well until the sugar has dissolved.
Set aside.

Cooking

Make Papaya salad by combining all ingredients in the mixing bowl (Mortar and Pestle to mix fortraditional way). Add dressing seasoning to taste.

Serving

Serve papaya salad with grilled chicken.