Passion Fruit Lipton Tea
Passion fruit is a beneficial fruit with a healthful nutrition profile. It contains high levels of vitamin A, which is important for skin, vision, and the immune system, and vitamin C, which is an important antioxidant. Passion Fruit Lipton Tea is very tasty and refreshing with a relaxing sweet aroma from passion fruits.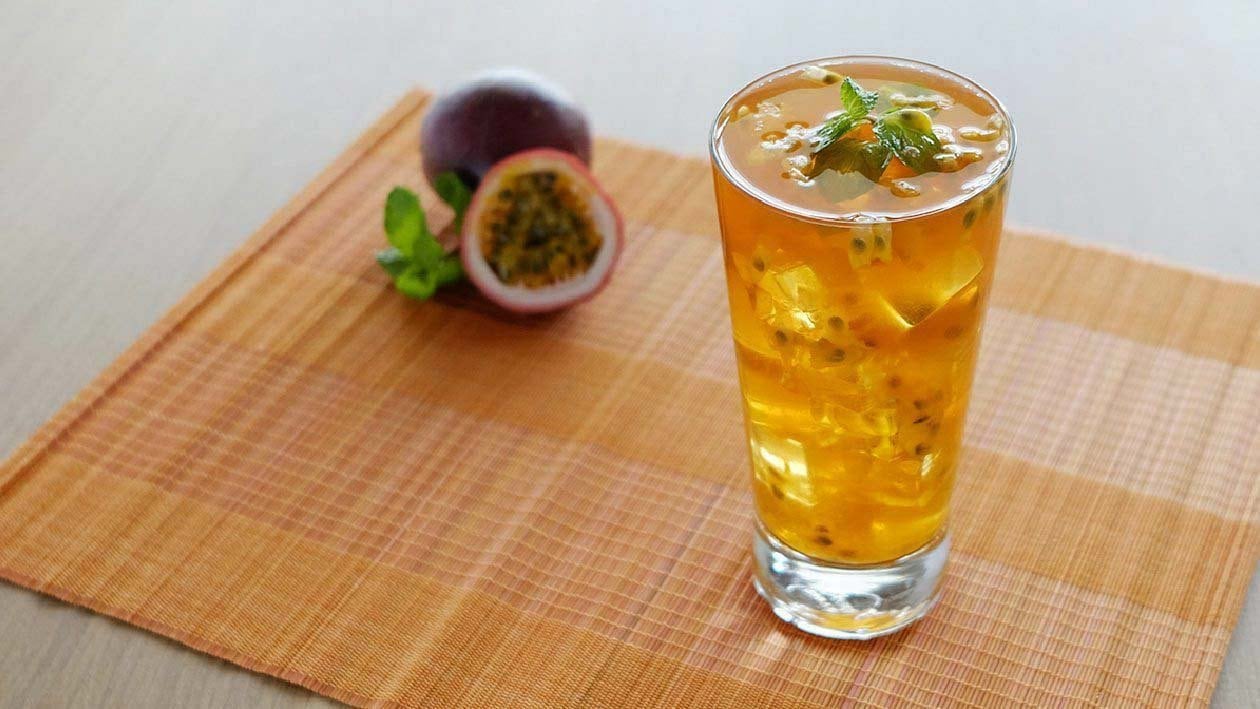 Ingredients
Step 1: Preparation
Lipton Tea Potbag 10x12g

1.0 bag
Step 2: Making
Passion fruit juice

400.0 ml
Preparation
Step 1: Preparation

Tea Base: Brew 1 tea bag (12g) in 500ml hot water in 15 min, then take tea bag out of liquid.

Step 2: Making

Mix tea base, passion fruit juice, honey, sugar water.
Fill with ice, Peppermint. Served cold drink.