Poached Pear with Lime Cookies and Caramel Cream Sauce
The sweetness of poached pear, combined with the greasiness of Caramel certainly create an unforgettable taste to diners.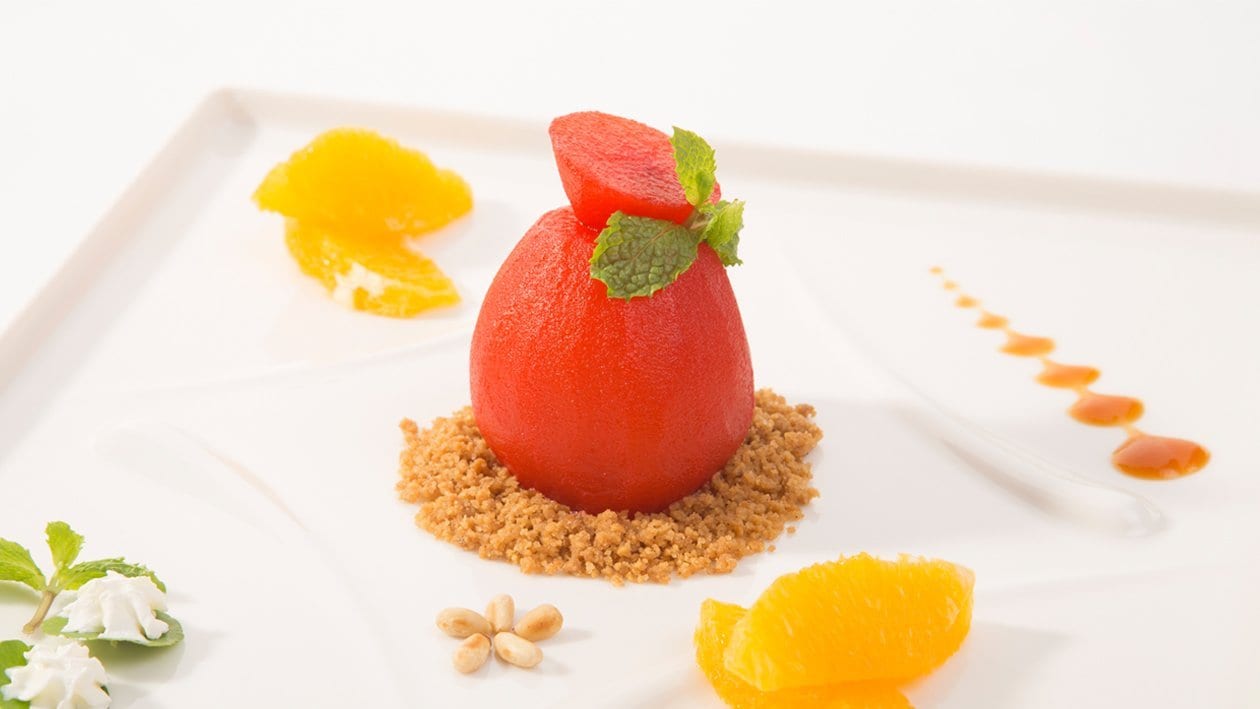 Ingredients
Make sauce caramel
Knorr White Sauce Mix 850g

40.0 g
Make lime cookies crumbs
Poached Pear
Preparation
Make sauce caramel

Mix Knorr White Sauce Mix with water, add milk and whisk, then bring to boil.
Cook sugar to caramel colour, add Knorr White Sauce and coconut milk. Continue to boil.

Make lime cookies crumbs

Mix together cookies crumble with cinnamon, sugar, Knorr Lime Powder and pine nut.

Poached Pear

Peel pears and cook with water, syrup, cinnamon, Cointreau wine and orange zest for 30 mins at 60 degrees.