Pork Tapioca Dumpling
Pork Tapioca dumpling is tender inside with crispy covering to satisfy all customers taste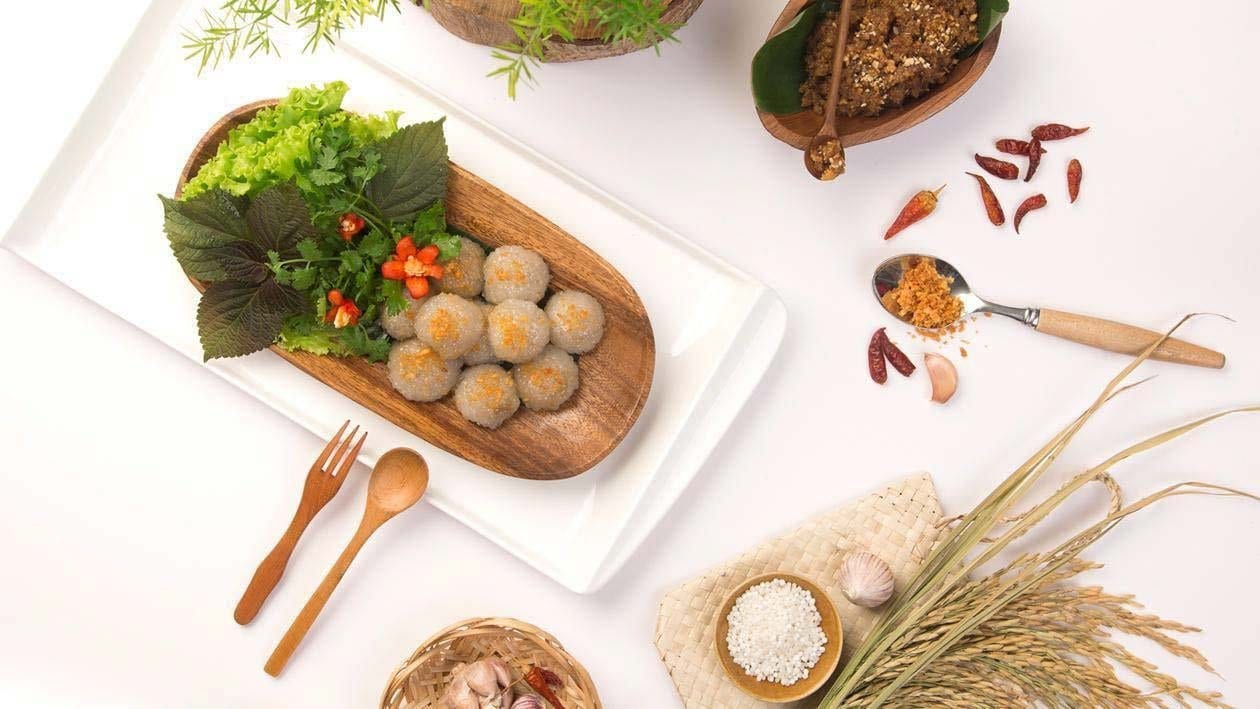 Ingredients
Tapioca preparation
Stuffing preparation
Coriander roots chopped

20.0 g

Sweet Turnip pickled

150.0 g

Knorr Cornstarch 1kg

20.0 g
Preparation
Tapioca preparation

Prepare the tapioca by soaking the tapioca in hot water for 30 mins, combined with sticky rice flour and mix them together. Covered with a wet cloth.

Stuffing preparation

Heat non-stick pan. Add oil, garlics, coriander roots, white pepper ground and stir fry until garlic is cooked and fragrance. Add minced pork and continue to stir fry.
When the pork is cooked, add turnip, sugar, palm sugar and Knorr Pork Broth Base. Keep stir frying until the sugar has dissolved. Then combined the Knorr Cornstarch with water and add to the stuffing pan. Continue to cook till it is dry and sticky enough. Set aside.
Wet fingers and shape tapioca into ball size. Expand to put the stuffing in the middle and shape it into bite size dumpling.
Bring the raw tapioca dumpling to steam for 15 mins or until its cooked. Take out and brush the dumpling with garlic oil.

Serve

Serve the pork tapioca dumpling with salad leaves, coriander leaves, chillies, and garnished with fried garlic.