Salt and Chilli Chicken Salad
Salt and Chilli Chicken Salad is the great combination of banana blossom, water spinach and chicken. Banana blossom contains a compound called ethanol, which has known anti-microbial properties and has been used to help treat problems like wound or skin infections. Being a storehouse of nutrients, consumption of water spinach on a regular basis boosts your body's immune system and promotes healthy development of bones. It also contributes to a healthy body by neutralising and eliminating toxins. This salad will be prepared easily, are attractive, nutritional and delicious.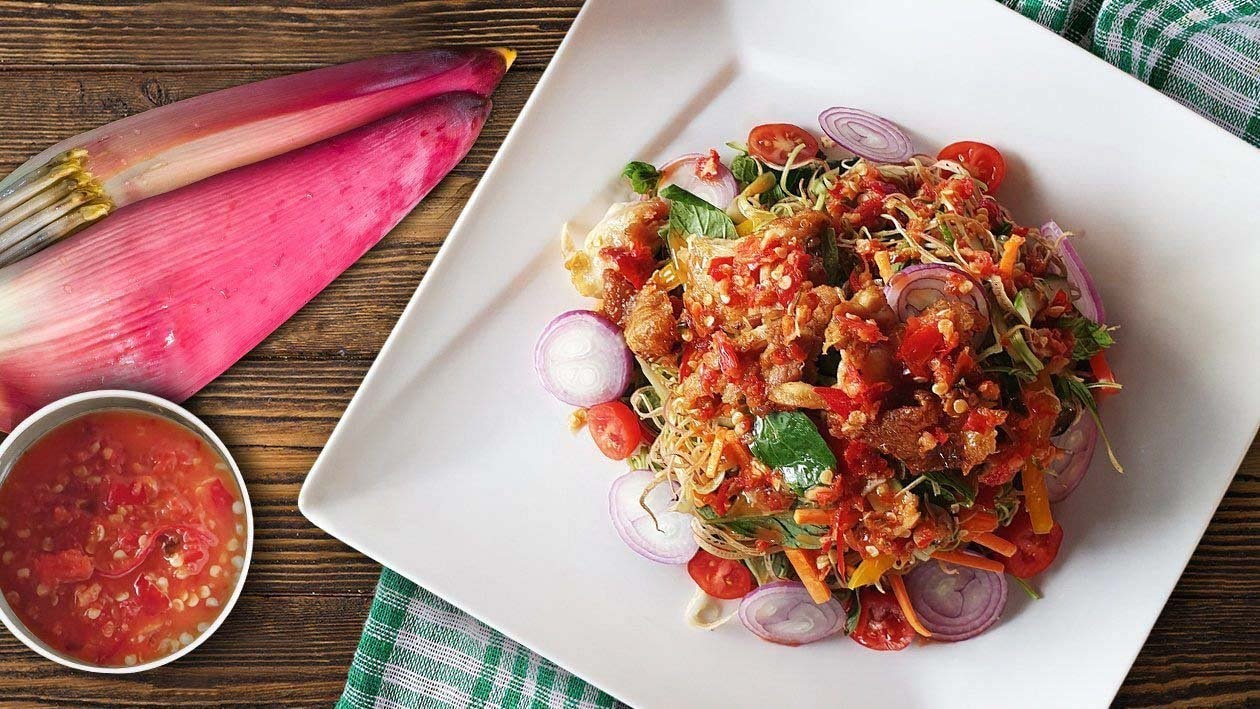 Ingredients
Salt and Chilli Sauce
Making
Boneless Chicken Thigh

200.0 g

Banana Blossom, shredded

60.0 g

Water Spinach, shredded

60.0 g

Chilli Peppers, julienned

20.0 g

Shallots, peeled and julienned

30.0 g
Preparation
Salt and Chilli Sauce

Mix chilli peppers, small chilli, sugar, Knorr Lime Seasoning Powder and coarse salt together. Pound this salt and chilli mixture.

Making

After that, marinate the chicken with Knorr Chicken Powder, then grill the chicken.
Combine mixed vegetables with salt and chilli sauce.

Food Presentation

Place the mixed vegetables on a plate and put the grilled chicken on top. This can be served with grilled sesame girdle cake.