Seared Duck Salad, Orange Sauce and Cherry Vinaigrette
This is the perfect combination between the greasiness of duck and sweetness of orange with cherry.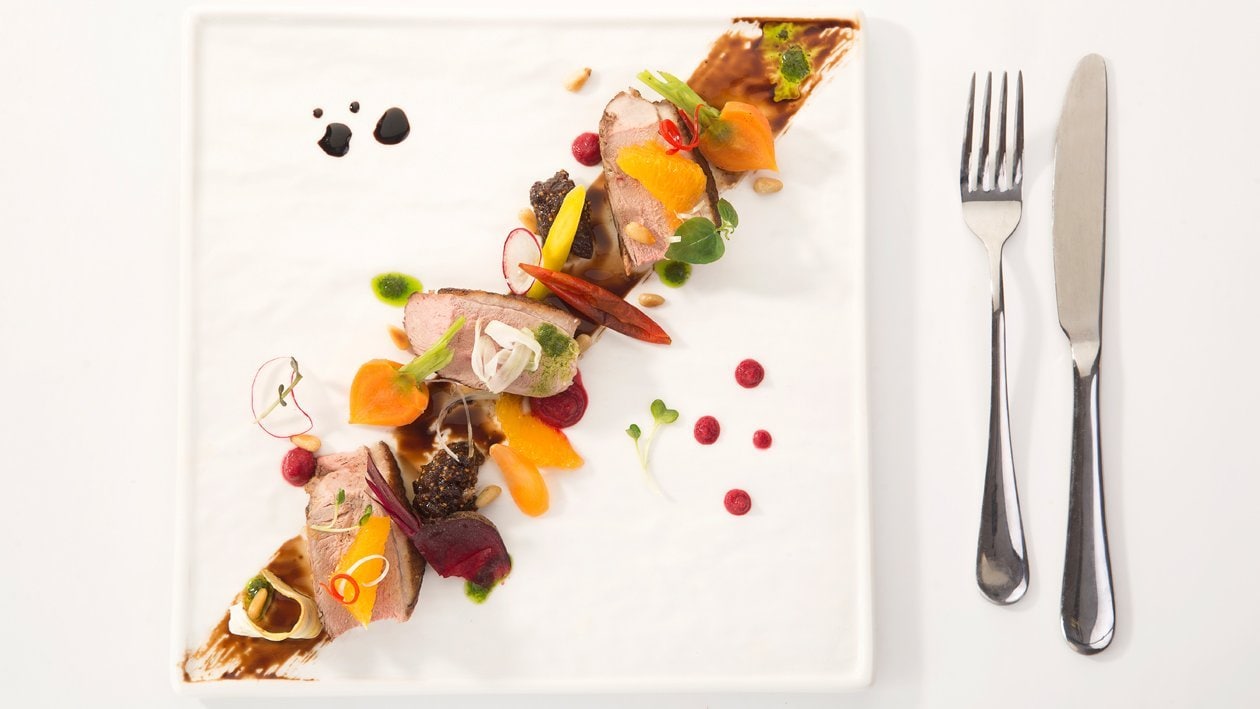 Ingredients
For sauce
For figs chutneys
For Duck
Preparation
For sauce

Mix mustard, olive oil, cherry wine, honey, orange wedge and Knorr Aromat.

For figs chutneys

Cook figs slowly in hot water.
In a pan,slowly cook butter, thyme, red wine, sugar and Knorr Lime Powder until it become soft for about 20 mins.

For Duck

Marinade duck with all ingredients for about 45 mins.
Put into a vacuum pack and cook for 30 mins in 55 degrees.

Serving

Grilled duck for a few minutes until crispy skin.
Serve.