Shaking Beef
Shaking Beef is a very interesting dish in cooking process as well as presentation. The mix of colors from many different ingredients that bring a dish not only delicious but also very eye-catching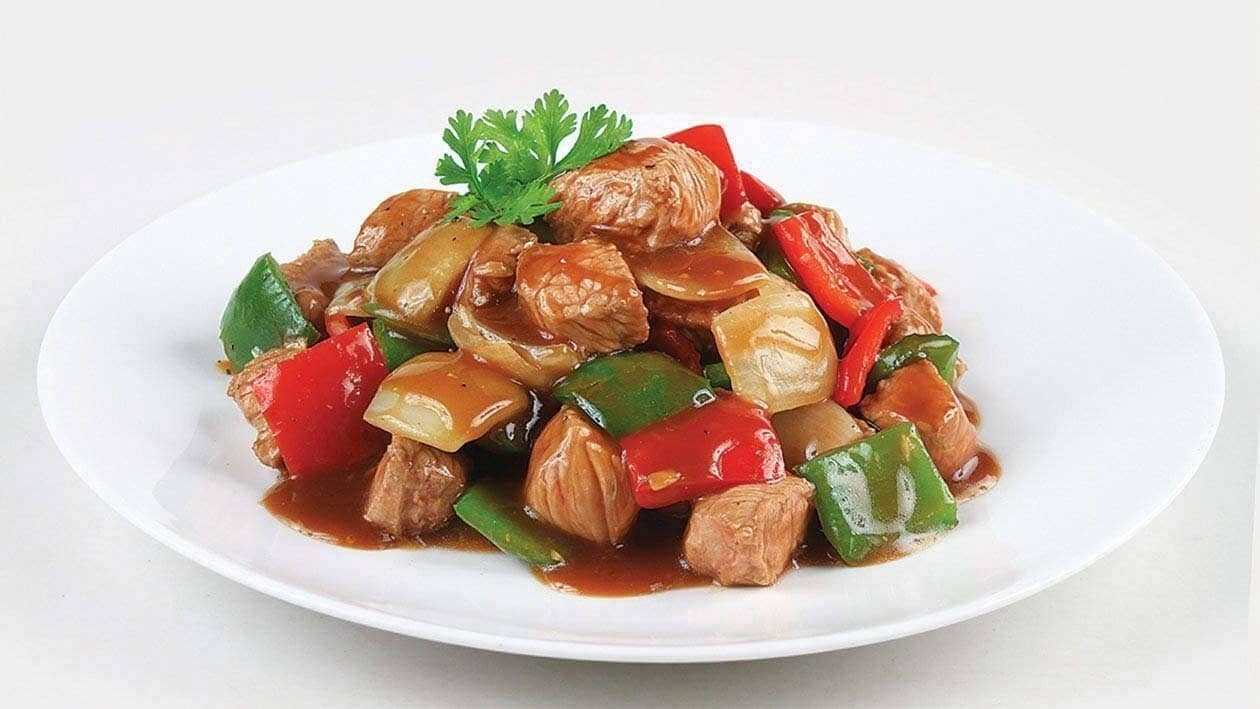 Ingredients
Advanced Preparation
Cut into Cubes Beef Fillet

200.0 g
Brown Sauce
Dalat green chopped into pieces

50.0 g

Dalat Red chili chopped into pieces

50.0 g
Serving
Preparation
Advanced Preparation

Marinate beef with KNORR Chicken Powder, KNORR Oyster Sauce, pepper in about 15 minutes.

Brown Sauce

Fry onions, green peppers, red and potatoes.
Mix Knorr Demi Glace.
Heat oil pan in medium heat and chill, stir-fry beef, chili, then stir fry garlic and onion, then add Demi Glace Brown Sauce KNORR and shake pan with high fire.

Serving

Place the tomatoes and beef, lettuce on plate, decorated with coriander, dipping with soy sauce, or pepper.