Somtum Salad
Green beans contain many essential vitamin B and protein. Protein is also essential to a healthy immune system. Papaya is rich in vitamin C, vitamin E, and beta-carotene which is a vital nutrient for health. Somtum is a perfect example of the balance of flavours in Thai food. This dish is slightly sour from fresh lime juice, salty from fish sauce and has a fabulous kick of spice that mellows in the sweet shredded green bean and papaya. We also offer a simple recipe to making Somtum Salad easily.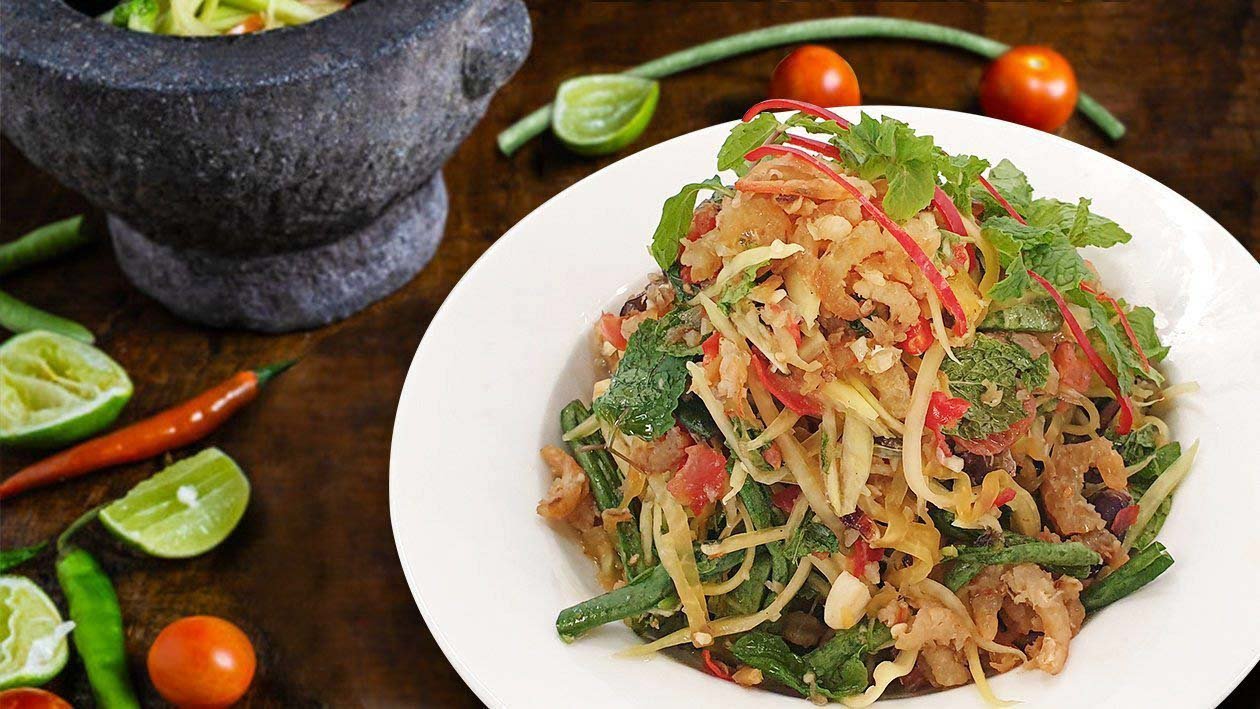 Ingredients
Dipping Fish Sauce Mixture
Making
Chilli Peppers, minced

5.0 g

Green Beans, cut into chunks

100.0 g
Food Presentation
Green Papaya, shredded

300.0 g
Preparation
Dipping Fish Sauce Mixture

Mix all ingredients together.

Making

Wash sesarmid with warm water, combine with mixture (onion, garlic, water, tamarind paste, sugar, minced chilli peppers).
Pound green beans, cherry tomatoes, sesarmid, chilli peppers.
Boil the dried shrimp, stir-fry with onion, garlic and season with Knorr Seafood Seasoning Powder.

Food Presentation

Combine this vegetable mixture with green papaya, basil, spearmint, dipping fish sauce mixture.
Place the dried shrimp on top.