Steamed Beef with Green Pepper
With a delicious green pepper sauce, beef and vegetables flavour comes from Demi Glace Brown Sauce, your Steamed Beef with Green Pepper will become ever more delicious.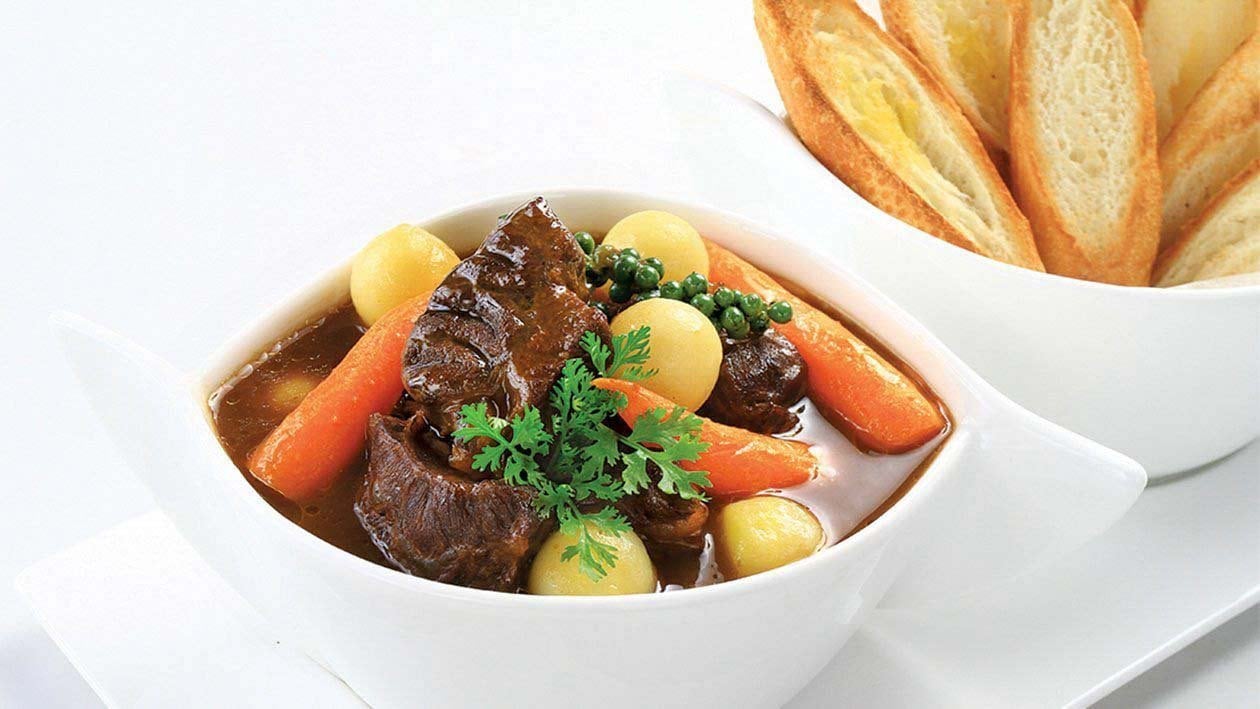 Ingredients
Advanced Preparation
Cooking
Scarlet color(optional)

5.0 g
Serving
Preparation
Advanced Preparation

Beef cut into cubes, marinated with KNORR Chicken Powder, KNORR Tomatoes sauce, Ragu powder.
Carrots, cut into cubes, boiled or fried. Diced Onion.

Cooking

Make Brown Sauce: Dissolve 30 g of KNORR Demi Glace Powder with 300 ml of cold water and simmer for 3 minutes, stirring until the sauce is boiling and condense.
Stir fry onion, then add beef. Steam in low fire with 1 liter of water and brown sauce for about 30 minutes or until the beef soften, then add the carrots and potatoes.
Seasoning to have perfect taste.

Serving

Before serving, add the butter to scoop up the scent. Present in a large disk or bowl.
Hot serve with bread.