Steamed Duck with Basil Sauce and Mashed Potatoes
Steamed Duck with Basil Sauce and Mashed Potatoes is a delicate combination of duck with the characteristic aroma of basil sauce and mashed potato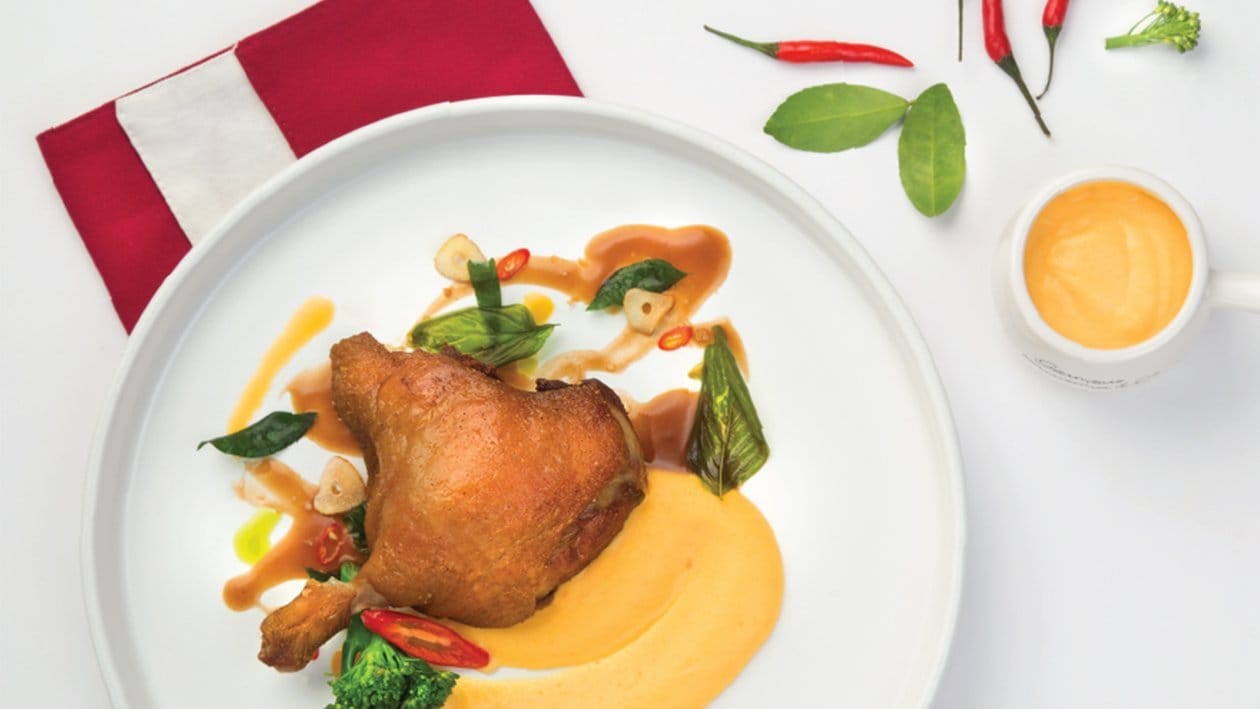 Ingredients
Advanced Preparation
Basil Sauce
Mashed Potatoes and Carrot
Serving
Preparation
Advanced Preparation

Marinated duck with salt, rosemary and thyme in the refrigerator for 1 day.
Wash duck with salt and cold water. Wipe the duck with a dry towel and place it in a hot pot of boiled oil, cover and put into the oven.
Bake at 120 degrees Celsius for 3 hours. Then take the duck out and chill.

Basil Sauce

Dissolve the Demi Glace Knorr Brown Sauce with water. Boil and stir well. Keep aside.
Stir-fry garlic with butter, followed by dried peppers, basil, sugar, demi glace cooked sauce in the pan. Keep aside.

Mashed Potatoes and Carrot

Grind the carrots and potatoes to a smooth paste, then add butter, fatty cream then boiled in low heat.
Season with Knorr Chicken Powder to taste.

Serving

Deep fry the duck for crispy skin. Serve on plate and decorate with basil sauce, fried basil and sliced chili.
Serving with boiled broccoli, and mashed potatoes.