Stir-fried Chicken with Cashew nuts
Sweet, and tasteful chicken flavour with creamy taste of cashew, and freshness of variety of vegetable that will make Stir-fried Chicken with Cashew nuts attractive and nutritious!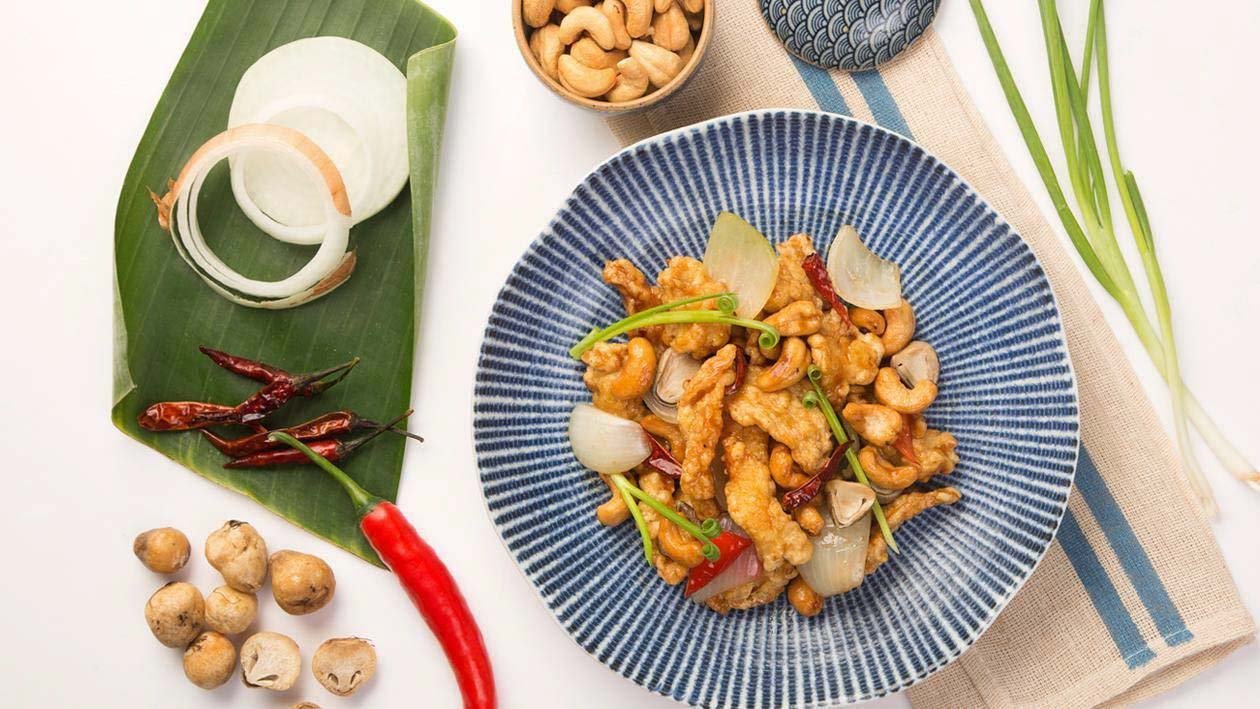 Ingredients
Chicken preparation
cooking oil for deep fry

500 ml
Stir fry sauce preparation
Soybean Oil for stir fry

30 g

Black pepper, crushed

1 g

Red chili (Small dice)

10 g

Straw Mushroom (Cut half and blanched)

50 g

Spring Onion (Cut 1 inch long)

25 g
Serve
Preparation
Chicken preparation

Marinated the Chicken with Knorr Chicken Powder for at least 15 mins before use. Coat with Knorr Cornstarch and deep fry until crispy inside out.

Stir fry sauce preparation

In another pan, heat the soybean oil and add garlic. Fry all ingredients and add all vegetables when sauce is hot.
Add in fried chicken and stir-fry until coated with sauce.

Serve

Place stir fried chicken on plate and decorate with cashew nuts. Serve.