Twin Rice with Grilled Chicken and Pâté Chaud
A plain pâté chaud will have a new complex flavor when combining with the well seasoning chicken meat. Knorr Chicken Powder will make the meat have a rich taste and help you save your time.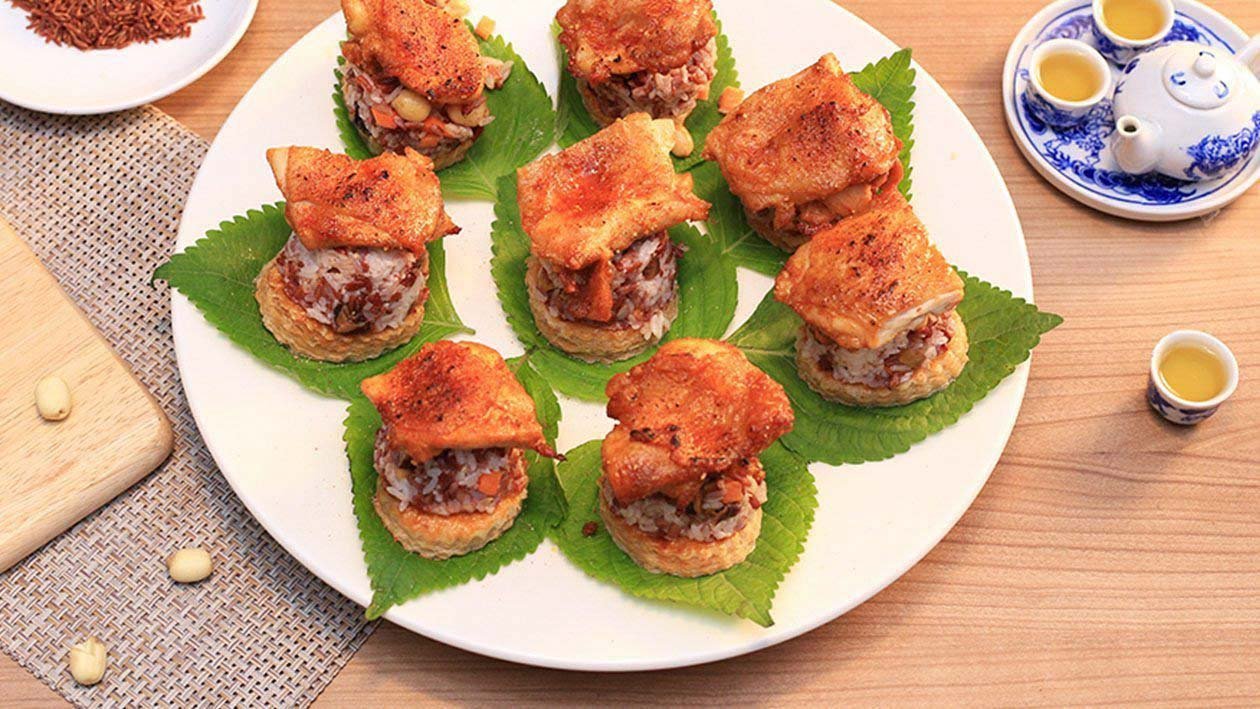 Ingredients
Drilled Chicken
Female Ginseng Powder

50 g
Twin Rice
Mushroom, cut into small pieces

50 g

Hazelnut, cut into small pieces

75 g

Carrot, cut into small pieces

40 g
Serving
Preparation
Drilled Chicken

Mix the ingredients to merinate the chicken.
Grill till golden brown.

Twin Rice

Mix the ingredients together with twin rice.

Serving

Cut the drilled chicken into smaller pieces.
Shape the twin rice with mold (or hands).
Put in order (from bottom): Lettuce-Pâté Chaud-Twin rice-Drilled chicken on plate.