Fried Cripsy Prawn and Squid
Fried Cripsy Shrimp and Squid is a popular snack in all parties. Using Knorr Seafood Powder in the recipe will enhance rich seafood taste for this dish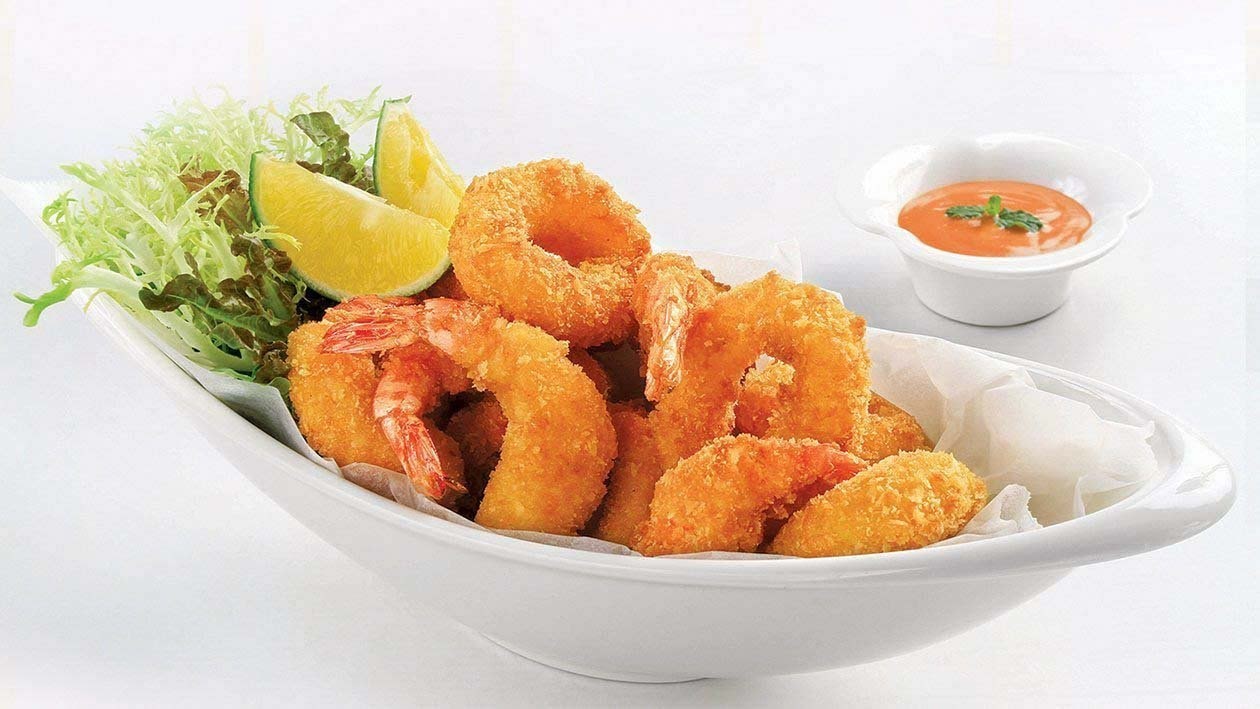 Ingredients
Advanced Preparation
Cooking
Knorr Cornstarch 1kg

50.0 g
Serving
Preparation
Advanced Preparation

Peel prawn shell, split and cut the squid into circle.

Cooking

Marinate prawns, squid with 5g Knorr Seafood Powder and ground pepper, roll over Knorr Cornstarch for a thin coat, then dip into eggs and roll over fried flour (fried crunchy).

Fry the seafood in hot oil for crispy cover, then pick out and drain.

Serving

Serve the seafood on plate and decorate with lettuce.
Hot served and serve with dipping sauce that made by Mayonnaise Real BEST FOODS and Knorr Tomato Sauce.