Golden Ramen
What makes this dish is none other than the taste of the ramen filling and the broth. With Knorr Chicken Powder, the stuffing will have an interesting taste and a rich broth, which make the dish become full flavoured.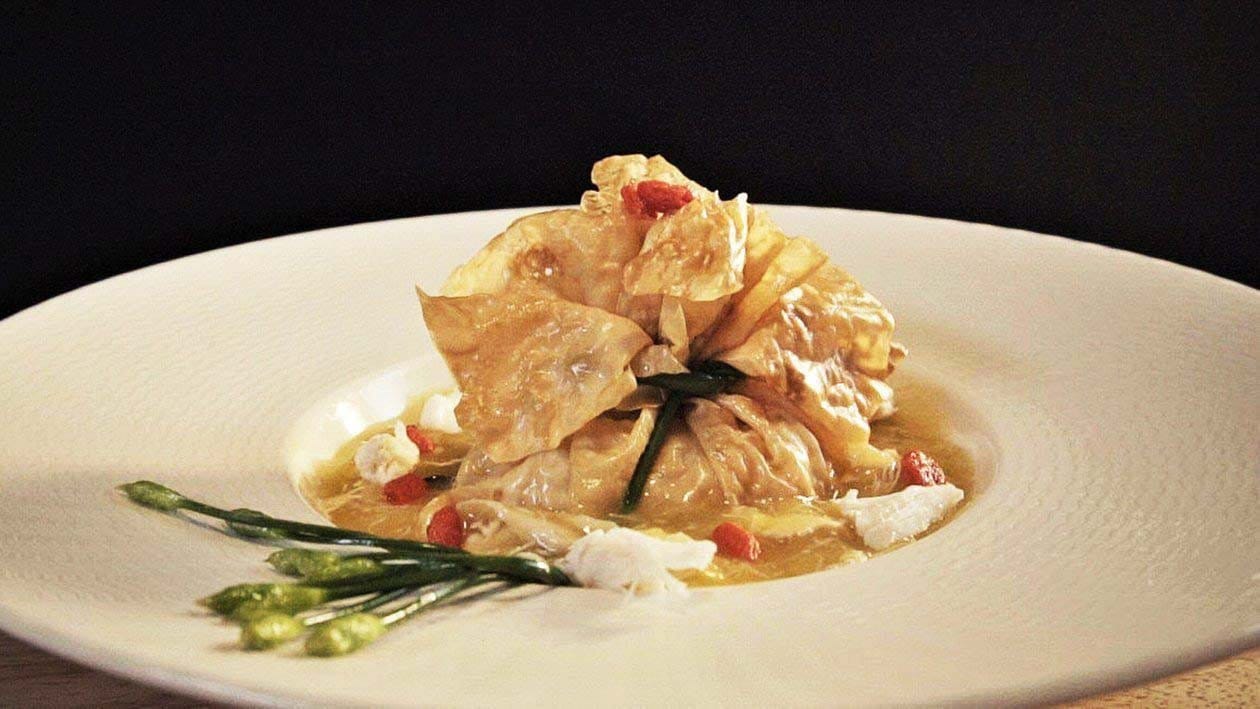 Ingredients
Advanced Preparation
Knorr Chicken Broth Base 500g

4.0 g

Tofu Skin (15x15cm)

500.0 g
Soup
Knorr Cornstarch 1kg

20.0 g
Serving
Preparation
Advanced Preparation

Mix 200ml water with 4gr Knorr Chicken Broth Base for 200ml Chicken Broth.
Marinate ramen with 200ml chicken broth, 10gr sesame oil and 10gr Knorr Chicken Powder.
Mix 300 ml water with 20 gr Knorr Corn Starch.
Boiling the shrimp shell with 1 liter water, then remove the shell.
Deep fry the tofu skin.

Soup

Pour the pumpkin puree, shrimp shell broth into the pot and low cook, seasoning with Knorr Chicken Powder.
Pour corn starch with water into the pot.

Serving

Devide ramen into smaller parts, wrap them with fried tofu skin and tighten with garlic chives.
Serve the ramen bag on plate and pour the soup around.