Grilled Prawn with Gac Sauce
The curcumin essence in gac oil can enhance human resistance and fitness. Besides curcumin, which is considered valuable, beta carotene contained in the membrane of gac fruit also has a strong antioxidant effect, strengthening the body's resistance. Help the body improve the body's immune system. The gac sauce is simply a recipe for fantastic grilled shrimp. Quick and easy, this is a perfect dish for the best meal ever!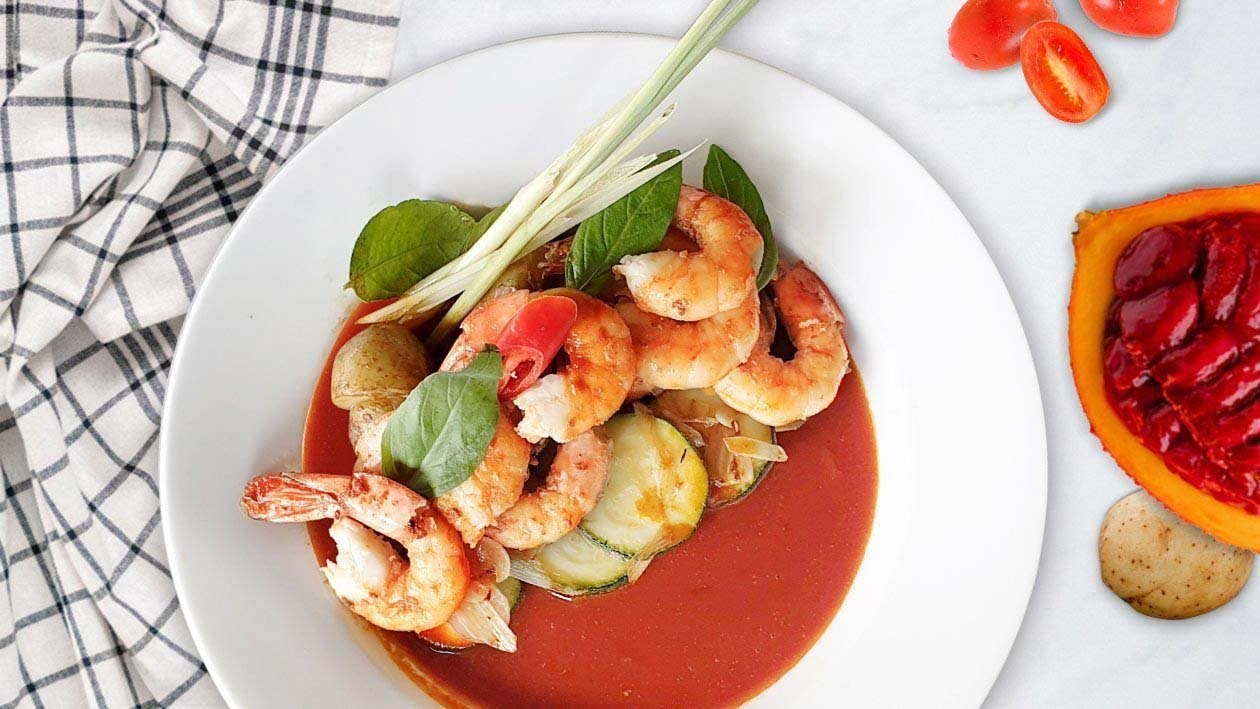 Ingredients
Preparation
Making
Preparation
Preparation

Wash prawn, vegetables.
Marinate Knorr Seafood Seasoning Powder with prawn.
Bake prawn, vegetables (zucchini, cherry tomatoes, baby potatoes).

Making

Gac sauce: add shallots, ginger and onions; stir fry. Then, add remaining red wine to it and allow the alcohol to evaporate; add remaining gac fruit and Knorr Tomato Ketchup; simmer gently about 10 minutes.
Strain sauce mixture and season, cook until the sauce has thickened.

Food Presentation

Place the grilled prawns and grilled vegetables on a plate.