Grilled Prawn with Seasoned Seaweed
Using Knorr Seafood Powder in marinating the prawn contribute a huge rich flavor and taste for this Grilled Prawn with Seasoned Seaweed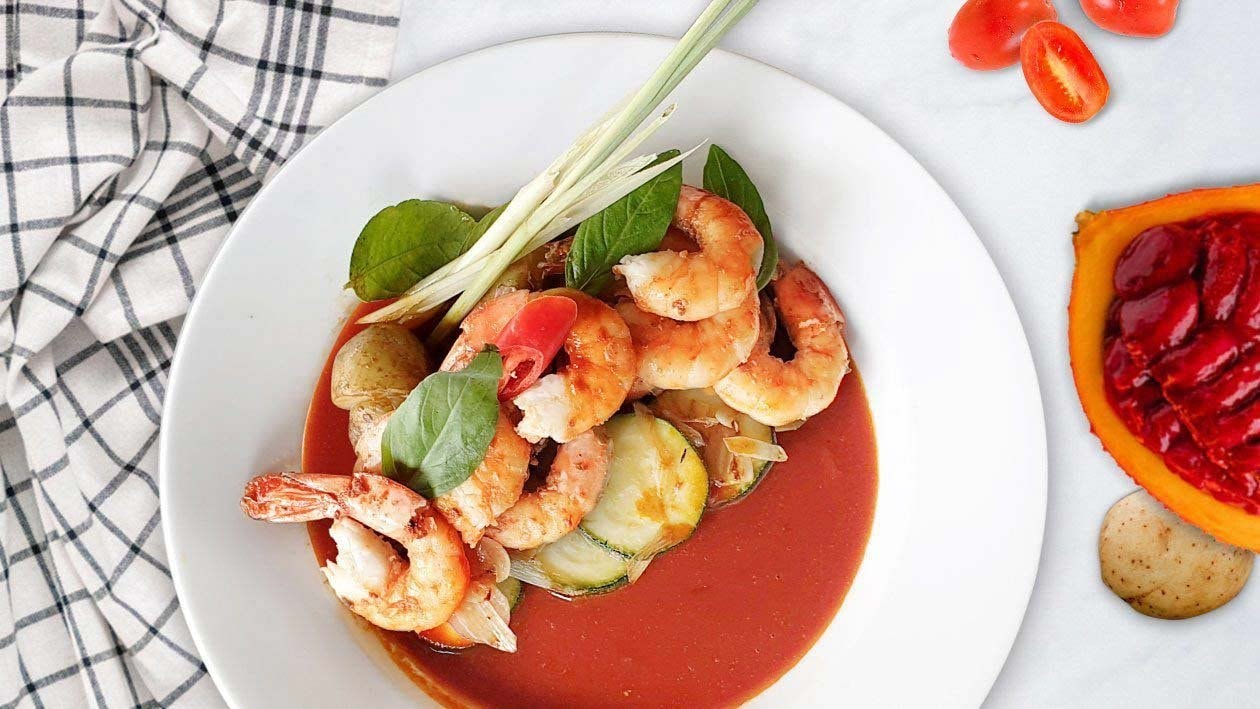 Ingredients
Advanced Preparation
Cooking
Serving
Preparation
Advanced Preparation

Peel prawns shell, split up, marinated with Knorr Seafood Powder, sesame oil and pepper.
Wash and rinse lettuce, then drain.

Cooking

Grill the prawns until cooked.
Seasoned seaweed mix with stir fried sesame.

Serving

Put a layer of seasoned seaweed with sesame on plate, then display the prawn on top. Decorate with lettuce and salmon eggs.