Jiang Zheng Talapia
The special sauce combines between the sweetness coming from Knorr Chicken Powder and the light sour of Knorr Lime Powder that create the balance and perfect taste for fresh fried fish, which will make everyone mouth-watering.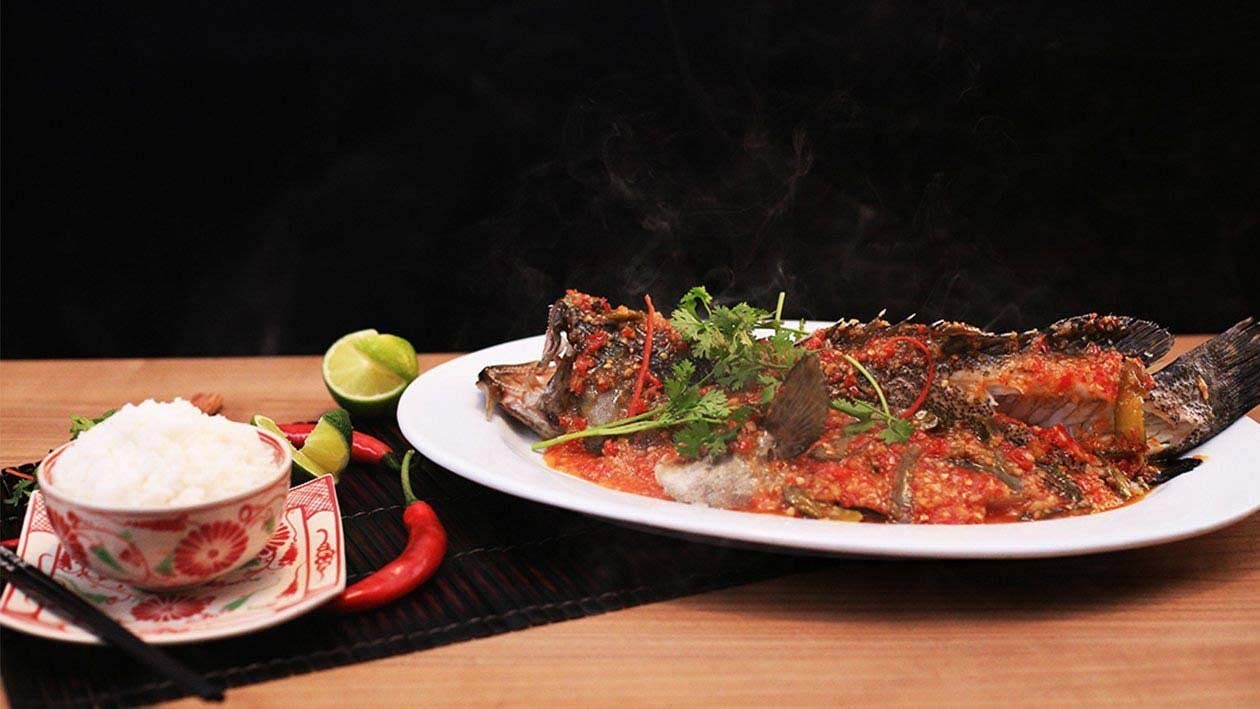 Ingredients
Preparation
Sauce
Cooking
Red Onion, chopped

20.0 g
Serving
Preparation
Preparation

Prepare the talapia and bring it to steam.

Sauce

Boiling the oil.
Add the seasoning and ingredients into the fried pan.
Seasoning with Knorr Chicken Powder and Knorr Lime Seasoning Powder.
Low cook till the sauce boil.

Cooking

Fry the tiger prawns with boiled oil until the prawns turn to golden color.
Put the aromatic into a pan and mix the ingredients together.
Add cornstarch and fat choy with low cook to have the soup.
Put the prawn into the pan and stir fry.
Add Chili Lime Seasoning mixture.

Serving

Pour the sauce onto the fish, decoration with cilantro.