Papaya Salad
A tasty papaya salad will bring the fresh aroma to your meal.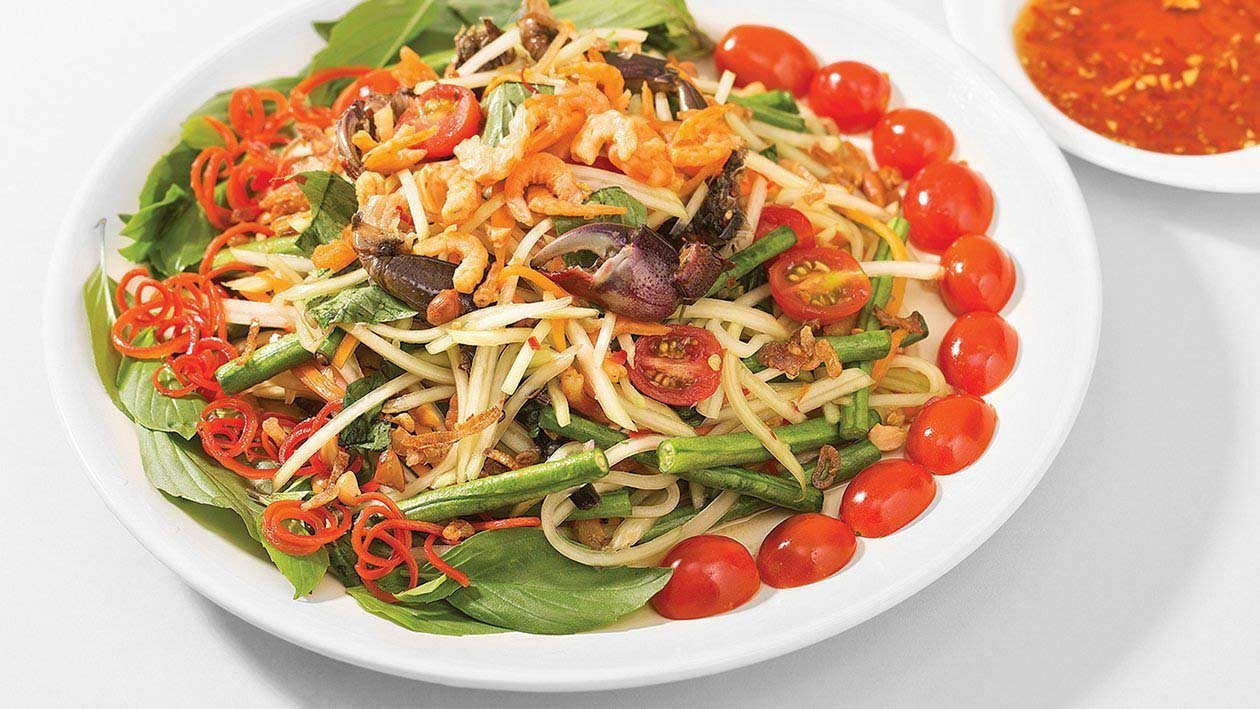 Ingredients
Advanced Preparation
Carrot (optional)

250.0 g

Sesarmid (optional)

50.0 g
Sauce
Minced Garlic and Chili

50.0 g
Serving
Preparation
Advanced Preparation

Make papaya fiber, soaked in ice.
Cut string bean.
Dried shrimp soaked with Knorr chicken powder and warm water. Then stir-fry minced garlic and red onion, add dried shrimp, seasoning with Knorr Chicken Powder.
Slice Chili, carrots.
Remove Sesarmid shell.

Sauce

Mixing all the ingredients together (or boiling), then add minced garlic and minced chili.

Serving

Mixing the ingredients with sauce from Knorr Lime Seasoning Powder.
Serve on plate, add roasted peanut on top.