Spring Stuffed Thac Lac Fish with Oyster Sauce
Từ nguyên liệu chính quen thuộc là phở, món phở cá tươi được sáng tạo với cách ăn đặc biệt cùng cá mú và cá cóc phi lê được làm chín cùng nước phở đặc biệt mang lại cảm giác vừa quen cũng lại vừa lạ cho thực khách, giúp cho thực đơn của nhà hàng thêm phần phong phú.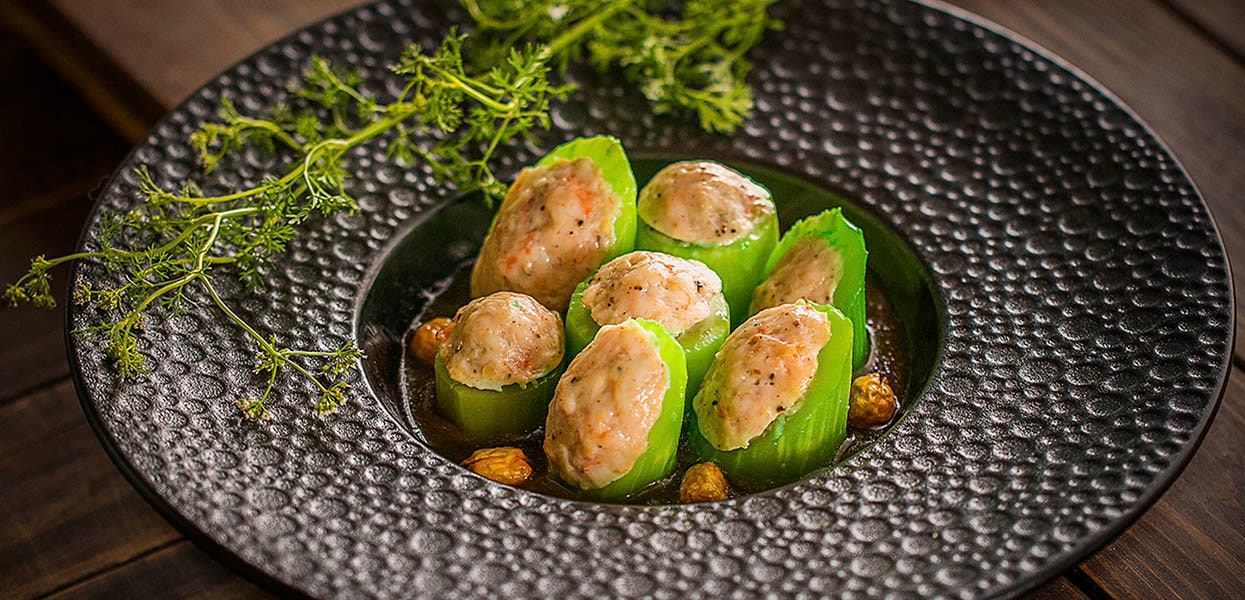 Ingredients
Ngó xuân -Cây to

1000.0 g
Preparation
Phục Vụ

Ngó xuân cho ra dĩa, sốt nóng chan lên điểm nhẹ hạt sen chiên giòn. Món dùng nóng.