Squash Seafood
Pumpkin is loaded with nutrients that can boost your immune system, which may protect against certain cancers. The harmonious combination of fresh seafood and the sweetness of pumpkin creates a delicious and nutritious dish.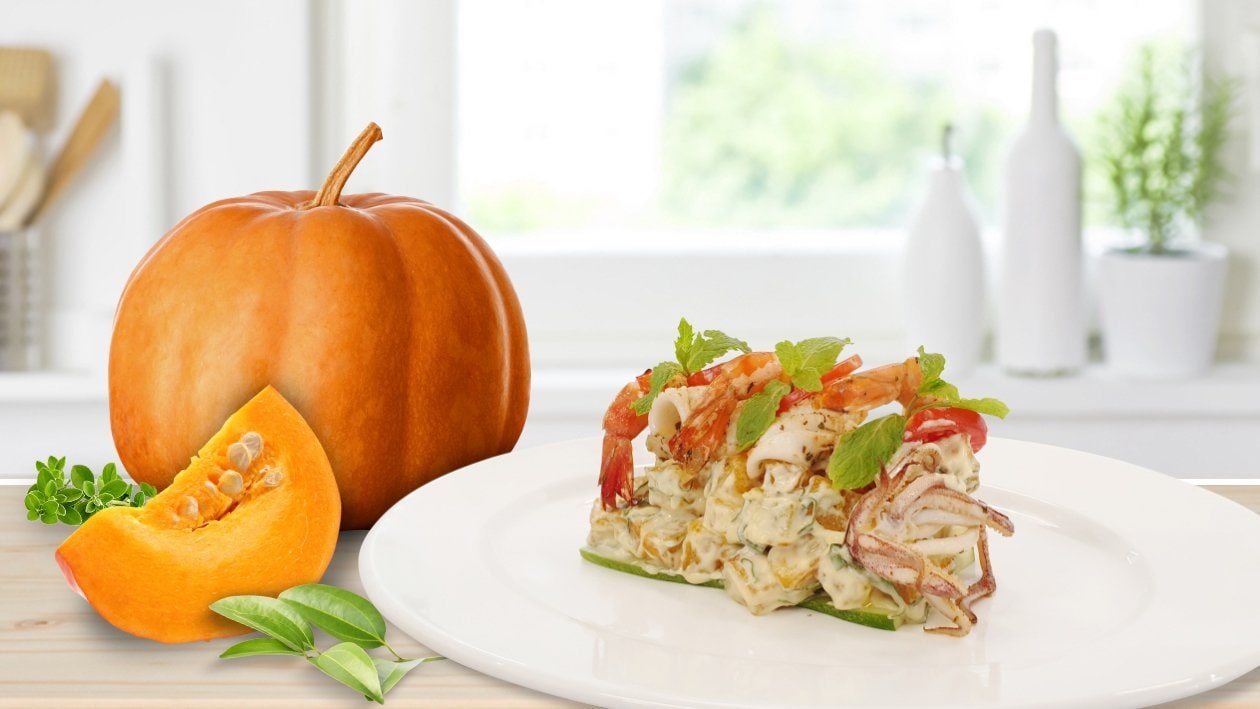 Ingredients
Preparation
Making
Cinnamon Leaves, julienned

10.0 g
Preparation
Preparation

Wash oregano, shrimp, squid and squash.
Marinate Knorr Seafood Seasoning Powder, oregano, olive oil with shrimp, squid, squash and take to grill.

Making

In a bowl, place Best Foods Real Mayonnaise, honey, yellow mustard, cinnamon leaves, then mix thoroughly.
After that, place baked squash with this mixture, thoroughly mix together.

Food Presentation

Place the baked squash on a plate and put the seafood on top. This can be served with garlic bread.