Stuffed Crab with Salted Egg
The sweetness of Stuffed Crab with unique taste with salted egg will definitely boost your appetite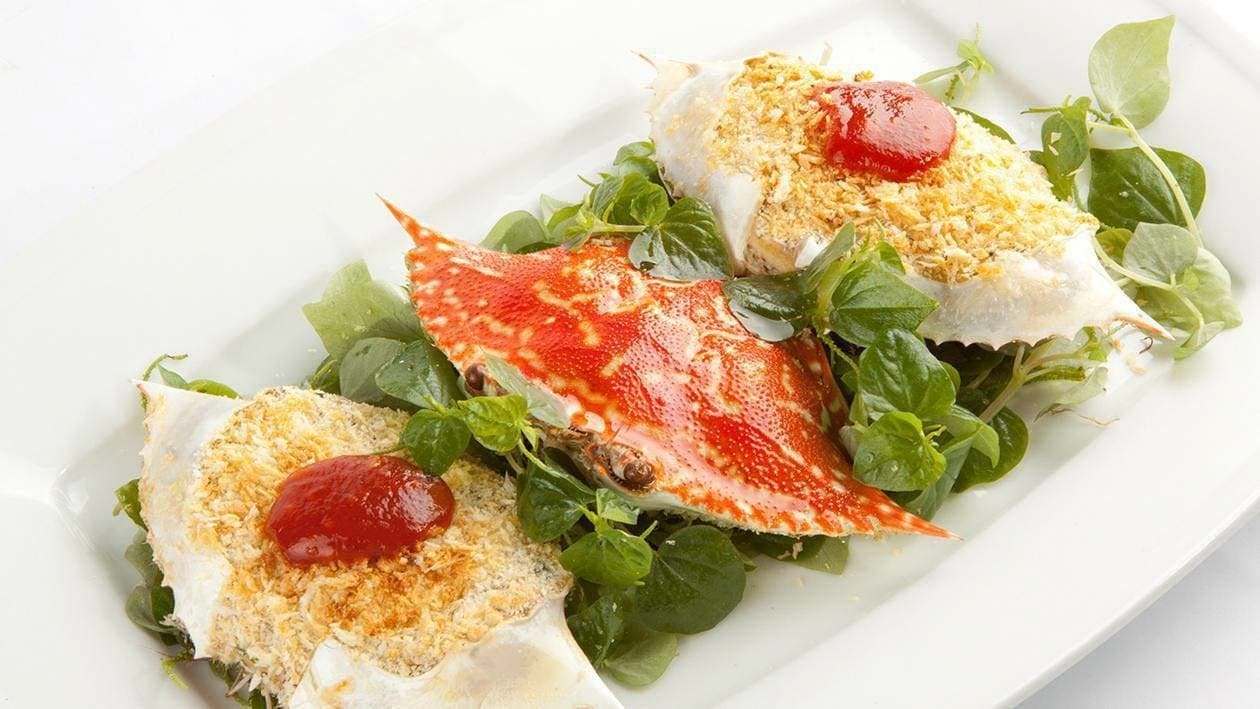 Ingredients
Preparation
Cooking
Soaked in water, minced fungus

1.0 g

Steamed, meat taken swimming crab

500.0 g
Sauce
Serving
Sour tubers palanquin

50.0 g
Preparation
Preparation

Steam the egg yolk of salted eggs, then finely crushing.
Marinate crab with Knorr Seafood Powder.
Clean up crab shell, allow to dry.

Cooking

Blend all ingredients together, season with Knorr Chicken Powder.
Put mixed ingredient into crab shells and squeeze, then put into ovenfor 5 mins at 190 degrees.

Sauce

Fry ginger with Knorr Ketchup Sauce, Knorr Lime Powder and sugar.

Serving

Served by putting swimming crab shells on dish, pour in the sauce.
Use with sour tubers palanquin and salted onion.