Treasure Bag
You can cook this dish for the special occasions as a meaningful wish. With many herbal ingredients, this is also a health blessing for family and friends.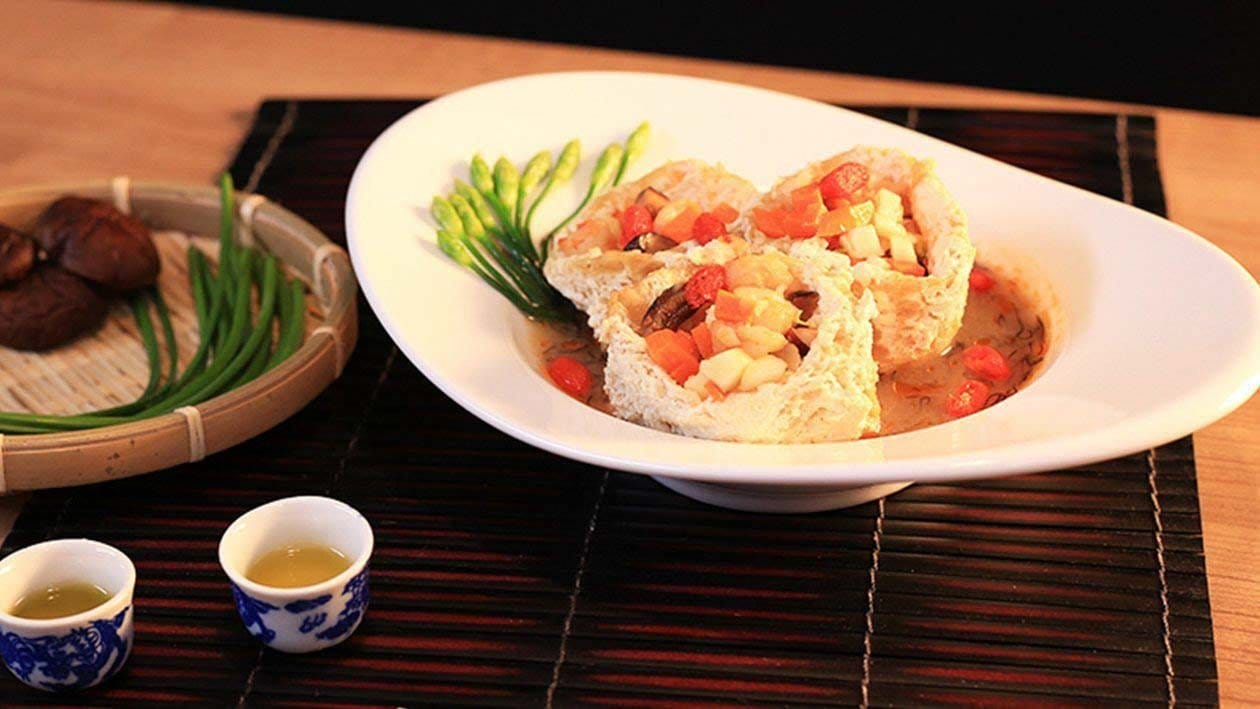 Ingredients
Broth
Knorr Chicken Broth Base 500g

30.0 g
Stir-fry
Shrimp, cut into small pieces

200.0 g

Carrot, cut into small pieces

100.0 g

Mushroom, cut into small pieces

100.0 g

Chinese Water Chestnut, cut into small pieces

50.0 g

Pistachio, chopped

200.0 g
Cooking
Knorr Cornstarch 1kg

150.0 g
Preparation
Broth

Boiling the shrimp shell with 1 liter water for shrimp shell broth, then remove the shell.
Add Knorr Chicken broth base with 1 liter water to have 1 liter of chicken broth.

Stir-fry

Stir-fry all the ingredients.
Seasoning with Knorr Chicken Powder.

Cooking

Pour 1 liter of Chicken Broth into 1 liter of Shrimp Shell Broth.
Seasoning the mix broth with 40 gr Knorr Chicken Powder.
Add cornstarch and fat choy with low cook to have the soup.

Serving

Input the all stir-fried into tofu.
Pour the sauce around.