Employees can make or break a restaurant. If staff members feel part of the business, they are more likely to perform better and go the extra mile. Making sure that staff understand and appreciate every role is vital to the success of any food service operation and this applies to both kitchen and waiting staff. Here's how to improve staff performance and morale.
 

Encourage responsibility and ownership
A balanced mix of experience is important within a team for development and on-the-job training. By managing the pace of work and allowing staff to take ownership of their station, the flow of your service will improve especially when staff feel more responsible about their duties. A clear vision of what work needs to be done, by when and in what time scale will reap rewards.

You should also consider providing training for staff members to help them learn useful new skills and improve already existing ones. This can do wonders for your restaurant, especially when staff members all maintain the same high standard of service.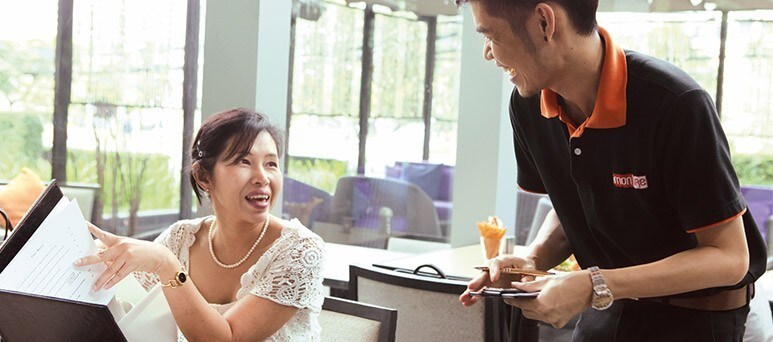 Train front of house staff to sell well
Many waitstaff are young and may be working part-time. It is not realistic to expect them to know exactly what and how they need to sell the menu.

Active selling requires product knowledge, social skills and courage. Help staff to develop these characteristics with a training session on the menu. Let them taste the dishes and ask the chefs to explain how each is prepared. It will help them understand the menu and promote good relations with the kitchen team. Recommendations are also an important part of the sell. Train waiting staff on wine and food pairings and how to match side orders to key dishes.