As the world moves toward healthier eating choices, salads have become increasingly popular. In fact, they have now moved up the ranks to become a main dish in many restaurants. To figure out how to add variety and innovation to your salads, here are some simple tips and tricks to make your salads more interesting and flavourful than ever.

1. Include an unusual ingredient
Adding exotic items that diners don't normally expect to see in a salad is a simple but effective way to make your salads instantly more appealing to customers. Some examples include replacing croutons with fried wanton skins – a unique twist that's interesting enough to arouse curious diners into giving the innovative dish a try.



Fresh fruit adds a sweet touch to your salads and is a natural complement to other ingredients in the mix. The boost of colours in the salads is also a great way to enhance its visual appeal. In Vietnam, innovative restaurants are incorporating bananas, pineapples, raspberries and strawberries into their salads. With a little thought and creativity, you'll find that almost every fruit can be worked into your salads.
One fun way to incorporate fruits into your salads is to create themed mixes that use fruits which share common traits – such as a "Tropical Paradise" salad that's full of tropical fruits like mangos and papayas.

3. Salt and drain cucumbers


The cucumber is a popular mainstay of salads, providing a satisfying crunch to your greens. But do take note – cucumbers retain a lot of water, so use them intelligently or risk having salads watered down after being left on diners' tables for a few minutes too long.
A neat trick to avoiding this is to salt and drain your cucumbers before adding them to your dish. You can do so by slicing your cucumbers and putting them into a bowl, sprinkling some salt, then placing the bowl into a refrigerator overnight and voila! Your cucumber slices are ready to take centre stage.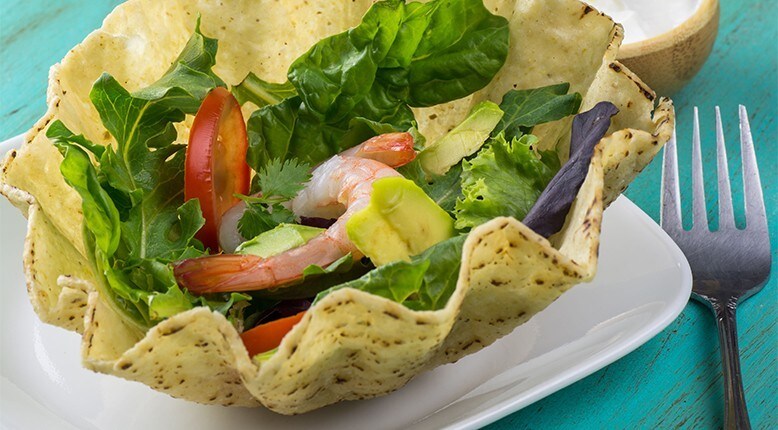 What you serve your salad in can be just as important as what you serve in it. What do we mean? Check this out – some chefs have begun to cheekily use "edible bowls" as part of their salads. There are a variety of ways to create an edible bowl, with the most popular version using pita bread.
Serving your salads in a whole grain pita bread shell is a creative way to showcase your salads as a star "main course" meal. To add a Vietnamese twist to this idea, try experimenting using popiah skins and other local foods!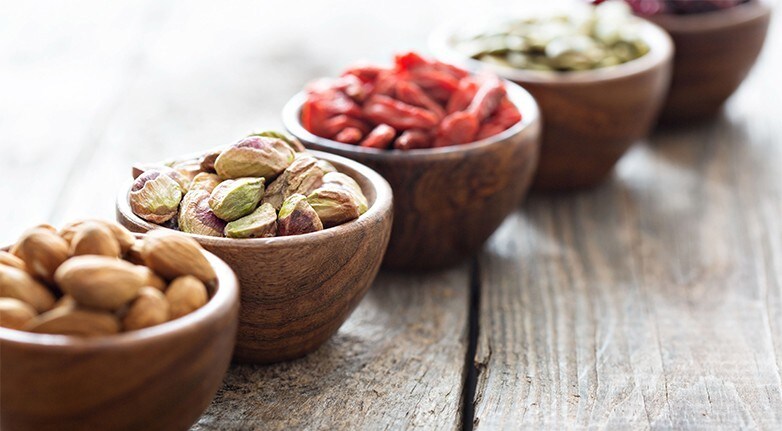 Many vegans and vegetarians eat nuts and seeds to get their daily source of protein. However, few restaurants take this nutritious ingredient into consideration when planning their salads.
Stand out from the crowd by going nuts with your greens! Cashews, walnuts, peanuts and sunflower seeds are fantastic sources of protein, and these versatile ingredients go incredibly well with all salads.


Get inspired!
As you've seen, it's pretty easy to transform regular salads into dazzling main course delights or incredibly appetising starters. All it takes is a dash of inspiration, some creativity, a couple of interesting ingredients and perhaps… an innovative new way of presenting your salads.