Grilled Chicken With Pepper With Wild Vegetables
Grilled Chicken with Pepper with Forest Vegetables is a dish with a typical flavor of Northwest Vietnam, with sweet, tender chicken imbued with rich spices, marinated with aromatic pepper and mild spicy taste. Dishes suitable for many different tastes are guaranteed to satisfy diners.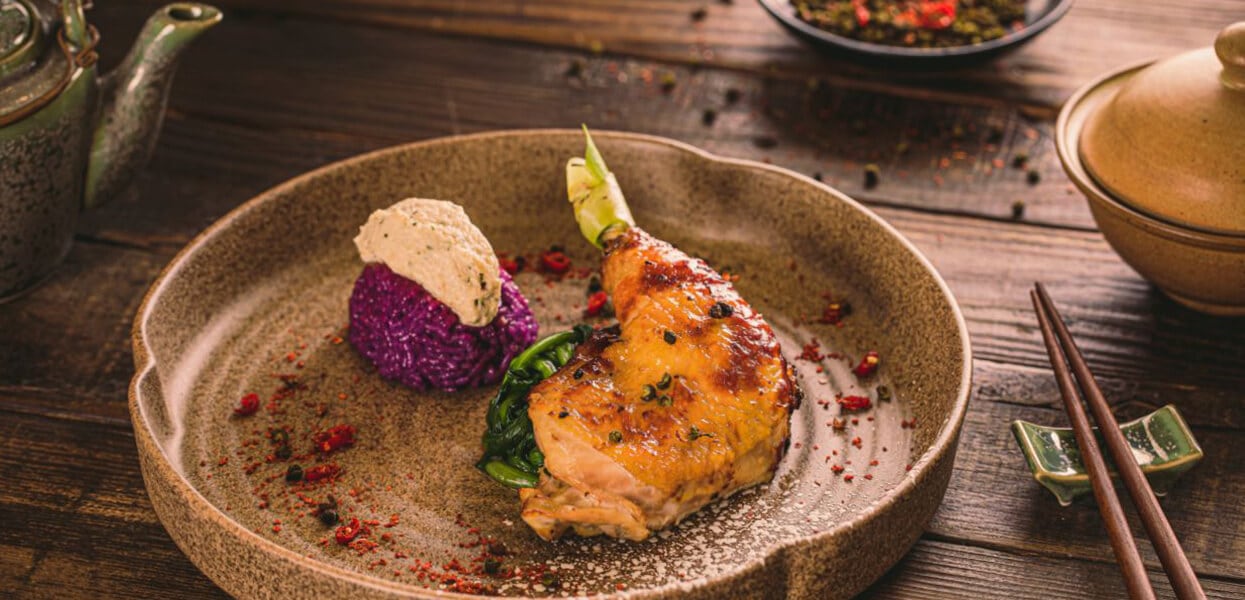 Ingredients
Thực Hiện
Whole domestic chicken (fish)

1200.0 g
Preparation
Thực Hiện

Bước 1:

Gà sơ chế sạch
Sả, hành, tỏi, ớt, hạt xuyên tiêu đem xay nhuyễn, trộn cùng gia vị thành xốt
Gà chặt phanh, sau đó đem ướp với xốt khoảng 15 phút

Bước 2:

Rau rừng đem xào cùng chút dầu hào và bột thịt gà

Bước 3:

Nướng gà dưới than hoa cho chín vàng, chặt ra đĩa ăn kèm cùng rau rừng và có thể chấm cùng muối xuyên tiêu.