As COVID-19 continues to make headlines, diners' food preferences are shifting from "delicious meals" to "nutritious (and still delicious) food selections" to keep themselves healthy. The bad news is, many restaurants are facing a dip in dine-in profits. However, the good news is this could be the ideal time to focus your efforts on improving sales from your food delivery menu.
The fastest way to do so would be to offer Singaporeans more of what they're already ordering through food delivery apps. Here are some nutritious recipes to consider adding to your delivery menu, so you can offer diners healthier choices that are perfect for everyone in the family.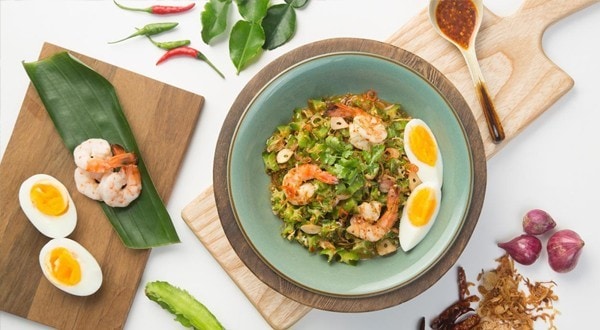 Spicy Prawns and Winged Bean Salad
Winged bean, a popular vegatable with full of nutrition such as acid amin, canxi is a great source of ingredients for a healthful meal.

Steamed Chicken Hotpot with Green Chili
Chili is an exciting hotpot with spicy and meaty flavor from Knorr Chicken Broth Base Paste, and it will satisfy all the diners with its special taste.

Steamed Beef with Green Pepper
With a delicious green pepper sauce, beef and vegetables flavour comes from Demi Glace Brown Sauce, your Steamed Beef with Green Pepper will become ever more delicious.

Ginger Date Iced Tea
Ginger adds a nice contrast in flavour to the sweet date-based tea.