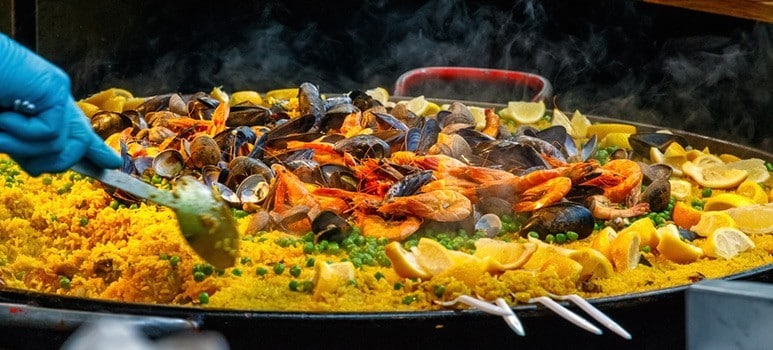 1. Paella
If you've recently visited some of Southeast Asia's larger food markets, you're likely to have spotted these unusually large pans containing bountiful servings of steaming saffron yellow rice, enveloped by a variety of meat and vegetables. No, it's not a supersized wok, but a paella pan! The Valencian one-dish wonder features a medium-grain rice mixed in with an abundant combination of crustaceans, prawns, mussels, tomatoes, bell peppers and beans.
Hearty and flavourful and meant to feed large numbers of people, it's no wonder that paella is gaining fans all over the region.
See:
Binomio (Singapore), ArroZeria (Manila), Alba Restautente Espanol (Manila).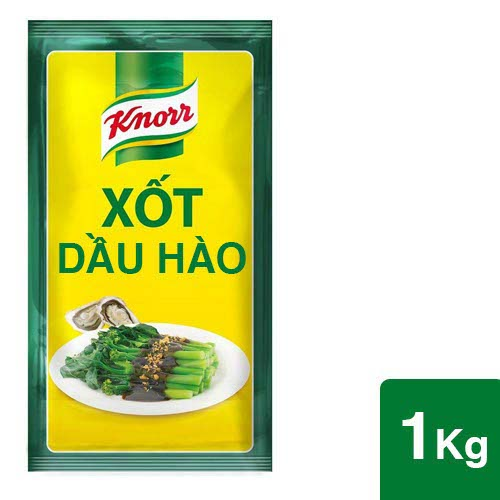 Made from oyster flavoured extracts, Knorr Oyster Flavoured Sauce makes stir-fries more delicious, with a well balanced and natural colour.
Find out more

2. Burger
The years have been kind to the burger. Previously recognised as working-class grub and often associated with fast-food, the burger has experienced an explosion of change in the past few years, and this combustion doesn't seem to be dying down.
The burger's most important shift was when it started incorporating more premium ingredients. Suddenly, burgers were exciting again, being served in top restaurants all over the world and listed on menus beside lobster rolls and cocktails.
This global phenomenon has sparked off every imaginable style of burger; featuring brioche buns, gourmet patties, house-made sauces and exotic toppings. 
See:
Shake Shack (various locations), Omakase Burger (Singapore), Wacko Burger (Bali).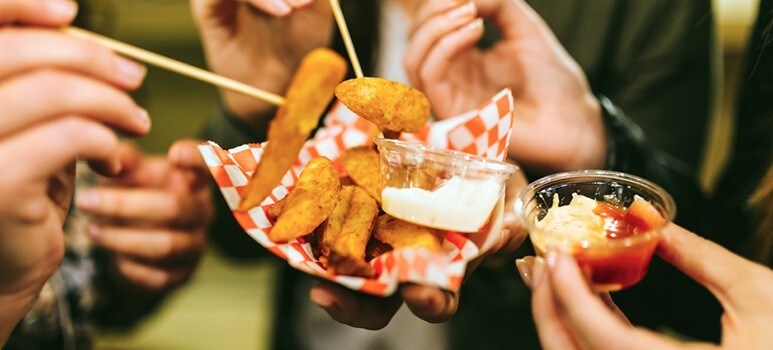 3. Small Plates
The "small plates" trend has sparked off a global buzz in recent years, and while it's a phenomenon that has been around for a while now, it doesn't seem to be dying off anytime soon.
So, what's so great about small-plate dining? Well, while western dining had always adhered to a rigid format of 'appetiser, entrée and dessert', sharing small plates amongst the table helped to disrupt the dated sequence, and in the process, eradicate the formality of dining, making it fun again!
Sharing plates also mean less pressure for diners to commit to just one entrée, giving them more incentive to try new flavours and ingredients. One thing's for sure; grazing never tasted so good.
See:
BAM! Tapas Sake Bar (Singapore), Morsels (Singapore), Lolla (Singapore).
  
Best Foods Real Mayonnaise is your favourite mayonnaise which brings a balanced taste, smooth texture and quality consistency. It's made from fresh pasteurised egg, vinegar and soya bean oil. Ideal as a sauce base for your dressing, salad binding, spread or dipping sauce.

Best Foods Real Mayonnaise, bring out the best.
Find out more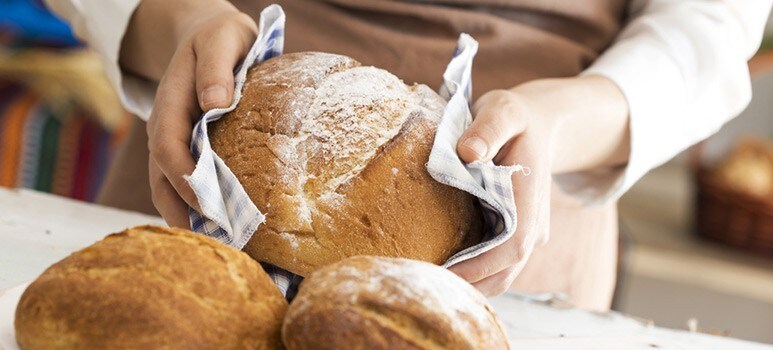 4. Sourdough Bread
The days of pre-packaged, sliced loaves are expiring. And in its place? The majestically hunky, golden-brown sourdough. This fashionable loaf has won over hearts for its imperfect, ruggedly handsome looks, along with an immensely flavourful and crackling crust.
While it is one of the hottest items in top bakeries and restaurants all around the world, the sourdough is anything but an amateur. In fact, it's one of the most ancient leavened bread types.
True to its namesake, the sourdough contains accents of sourness that arises as a result of the acid activity within the dough. These acids help reduce the pH levels in the dough, resulting in the "sourness" that we have come to associate the loaf with. This makes the sourdough one of the most flavourful and complex breeds of leavened loaves.
See:
Tartine Bakery & Café (United States), Maison Kayser (various locations), Paul (various locations).