Let's be honest. We wouldn't be here if not for the classics, but food wouldn't be exciting if we didn't evolve at all. Updating a classic dish helps to preserve the tradition of the dish while elevating it and making it relevant through the introduction of new techniques and flavours.
  

Pizzas
Imagine Italian pizza dough topped with an Indian-inspired chicken tikka masala, strips of butter chicken or spicy Korean bulgogi. The possibilities are endless, and it doesn't just end at exotic toppings; some restaurants have taken to reinventing the pizza base and crust too. Singapore based pizza chain, Skinny Pizza, has gone to the extremes by eliminating the traditional doughy base and replacing it with a thin cracker. Other inventive variations include conical pizza crusts, or even heart-shaped pizzas for special occasions such as Valentine's Day or Mother's Day.
  


French fries
An all-time classic favourite, french fries haven't escaped the trend monster. Restaurants serve up heaps of fries topped with kimchi or doused in cheese sauce, making truffle fries look like a thing of the past. They don't play on the safe side with the dips either; Thai sweet chilli sauce, hot sauce and Sriracha mayonnaise are just some examples of what's hot these days.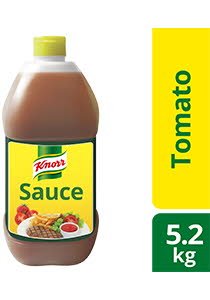 Made for chefs by chefs. Knorr Tomato Ketchup is made from real tomatoes and is the perfect dipping sauce for any western and local dishes.
Find out more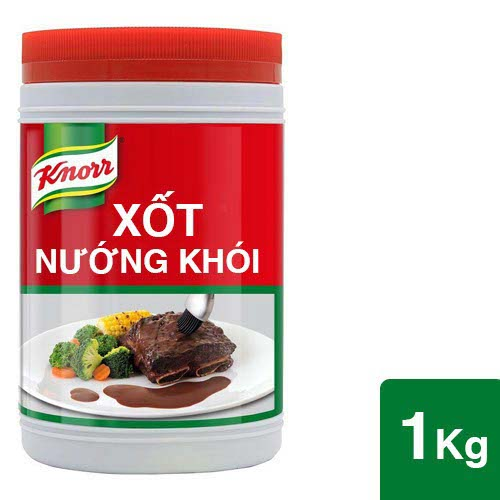 Knorr Barbecue Sauce (Hickory Smoke) is made from a unique blend of tomato paste & spices for that special smoky aroma & taste. It enhances the flavour of any kind of meat & is also versatile for use as a marinade, sauce/gravy base, dip or condiment for burgers and sandwiches.
Find out more

Burgers
Boring old cheeseburger? No, thanks. With the number of new burger styles popping up all over the map, it's hard to settle for the classics. Burgers filled with jalapeño poppers and Cajun shrimp, and laced generously with chilli sauce or chipotle mayo are now all the rage. 

Tips from a top chef
We speak to chef and owner of The Test Kitchen and executive chef of The Bistro Group, Chef Josh Boutwood, who sheds some light on a few classic dishes that have been given a modern makeover in recent times.
  
Fried chicken
"Fried chicken is a big trend in the Philippines right now, but what's interesting are the flavours that they're putting on top of the chicken after frying. There are restaurants adding amazing toppings like dashi mayonnaise on top of katsoubushi (more commonly known as bonito flakes) and trout roe on top of fried chicken. I've also seen fried chicken and sweet potato waffles with Sriracha-infused maple syrup."
American smokehouses
"Tennessee or South Carolina-style smokehouses are all the rage now, and I think they're going to last for a good couple of years. They are very different from the smokehouses I was used to in Sweden, which focused more on smoking fish and used a much cleaner kind of wood. This new American style is very dark, fatty and deep in flavour, and the rubs are extremely multi-dimensional."