Creamy Chicken Salted Egg
A dish that would satisfy even the most discerning salted egg fan. Juicy chicken fried to golden perfection and coated with a velvety cream of golden salted egg cream.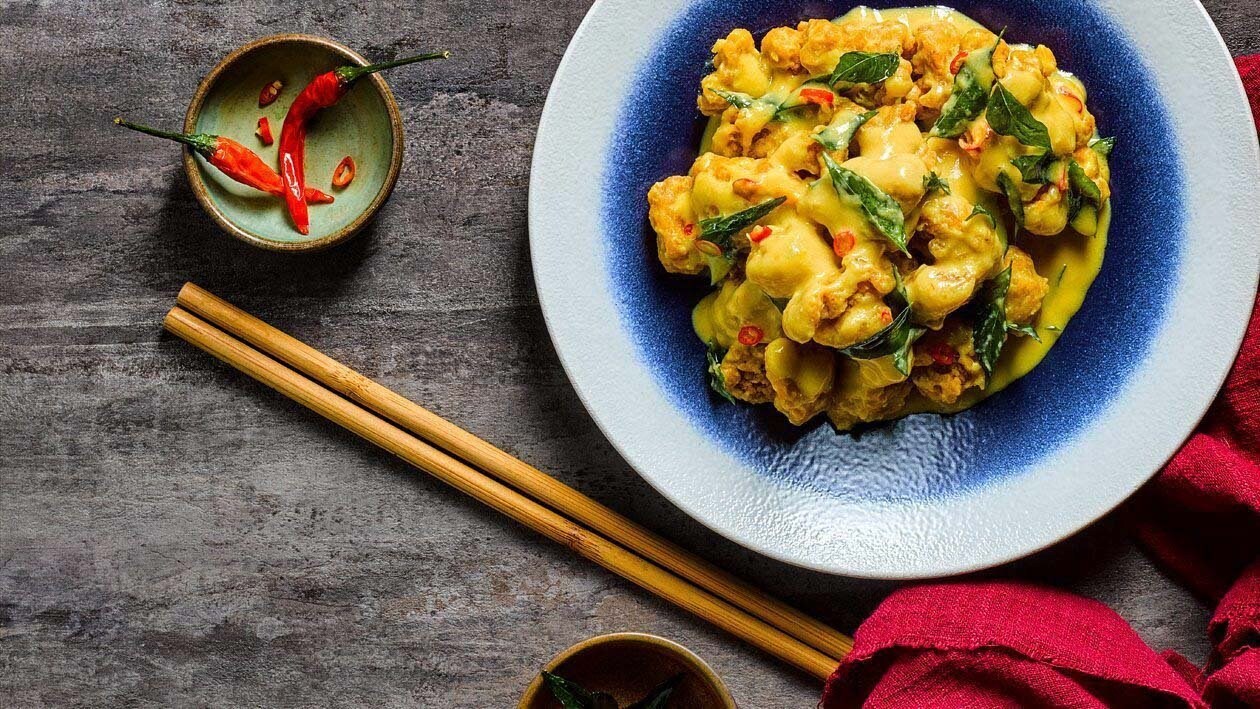 Ingredients
Cooking
Boneless Chicken Thight, cubes

250.0 g
Preparation
Cooking

1. Chicken Thigh Marinade

Marinate chicken thigh cubes with Chicken Knorr Powder and egg in a mixng bowl.
Coat the chicken thight with Knorr Conrnstarch and deep fry till to golden brown.

2. Salted Egg Paste

Heat up wok to medium heat, add in Margarine, stir fry curry leaf and dry chili till to fragrant.
Add in Golden Salted Egg Powder and Fresh milk; stir fry and add in a little sugar.

3. Serving

Add in crispy chicken cubes and well in wok.
Transfer creamy salted egg chicken to plate. Hot serve.