Is your kitchen and staff ready to serve massive numbers of hungry diners?
Catering for conferences or large-scale events is a big responsibility on any chef's shoulders. To perform well on such occasions, you'll definitely want to provide guests with a culinary experience that showcases the best of your food and management skills.
When catering for large-scale events, there are many things to consider, from dietary concerns of each guest to ensuring there is enough food for all. If your menu is well planned, you will definitely win fans over while strengthening your reputation as a quality caterer.
Here are 7 tips to help you prepare and design your menu for your guests: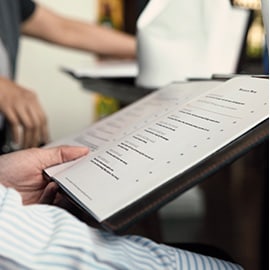 Meet the clients and event planner early
The best place to start, if you haven't already done so, is to be in close contact with the event planner once the conference date is set. Be sure to prepare for all contingencies throughout the process – this is applicable to all events from conferences to wedding receptions or a gala dinner.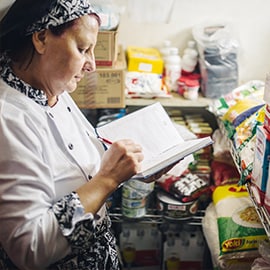 Gather a library of resources
Build up a repertoire of recipes across different cuisines that you can use for any occasion. This ensures that you have a substantial pool of resources to turn to when particular dietary needs are present in your diners. A range of popular and tasty alternatives to meet specific needs will let you be ahead of the competition.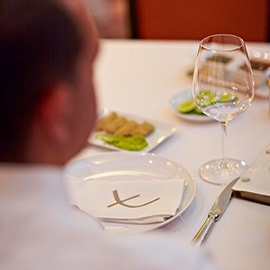 Identify diners with special dietary requirements
Think of ways that you can identify diners with particular dietary needs at events. Have an up-to-date list from the event planners at the start of the conference, and ensure that all staff are fully aware of who these guests are. Perhaps, you can assign some kind of indicator to identify such diners – this could be as simple as a meal ticket or a sticker on delegates' badges.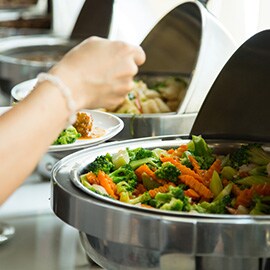 Always have vegetarian options
Chances are, there will be a few vegetarians attending any given conference. Keep your menus options open and have vegetarian canapés at events, like tomato and capsicum bruschetta and meatless sushi. Be sure to include several vegetarian options that will also please the more traditional carnivorous crowd such as a spicy stir-fried kang kong dish or a simple bean curd ensemble.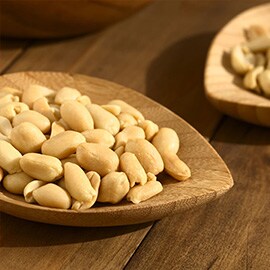 Beware of nut allergies
Diners with nut allergies may have severe reactions to consuming even trace amounts of this ingredient, which is why it's very important to label your dishes accordingly.
If a dish has nuts (even a small amount), let your diners know by placing a visible notice beside the dish. This way, diners with nut allergies can safely avoid those dishes while everyone else can enjoy them.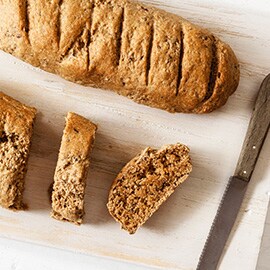 Learn how to go light on the sugar
Given the need for diabetics to avoid sugar, consider foods that they can eat. To do so, you might want to choose to serve wholegrain breads, baguettes, bagels or pita breads at lunch and breakfast for all delegates instead of the usual high-sugar white breads.
Indicate any condiments or sauces that are diabetic-friendly and separate dressings so that low-sugar alternatives are clearly signposted, or make all dressings that way.
As for the beverages, always try to provide unsweetened drinks (like plain water or unsweetened coffee and tea) and check for hidden natural sugars that can be just as problematic as added sugar. Finally, consider providing platters of fresh fruit throughout the day as a healthier snack alternative to the usual sugar-laden biscuits and pastries.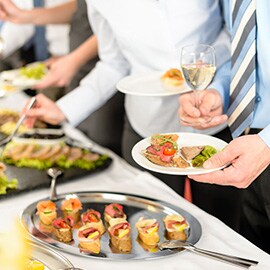 Be up-to-date on the latest food allergies
Further dietary needs you need to be acutely aware of are lactose intolerance, gluten intolerance and veganism. Be sure to read up on the dietary guidelines and restrictions of various religions needs too.
Keep these general guidelines in mind when planning your next conference catering assignment – and it will only be a matter of time for the positive reviews and reorders!