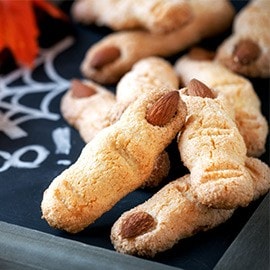 Dead Man Finger Sandwiches
Taking the term "finger food" literally, serve up sandwiches in the form of rolled up bread – with your stuffing of choice – then carve out a few indentations and stick on an almond with a slab of cream cheese to imitate fingernails. Drizzle on some cranberry sauce or strawberry jam for a sinister finishing touch.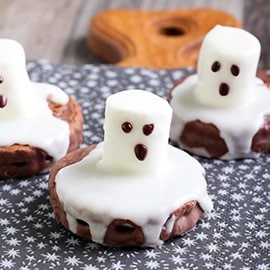 Spooky Brownies
Sinfully sweet and scary at the same time, these adorably ghostly brownies are set to be a children's favourite. Relatively easy to decorate, simply place a piece of marshmallow on top of a brownie slice and drip on a generous coating of white frosting all over.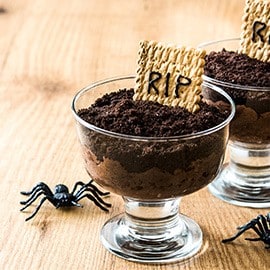 Graveyard Pudding
Fill up a shot glass with decadent chocolate pudding, and sprinkle on a layer of cookie crumbs to imitate soil. Prepare melted dark chocolate separately and decorate a rice cracker for the tombstone with a ghostly "RIP" in frosting.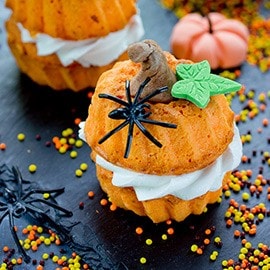 Pumpkin Cupcakes
Pumpkin cupcakes remain a classic favourite due to its fuss-free nature and relatively short preparation time. Slap on a layer of orange frosting onto a cupcake and carve out indentations for a more realistic touch. Finally, stick on a pretzel branch as the stem into the centre and voila!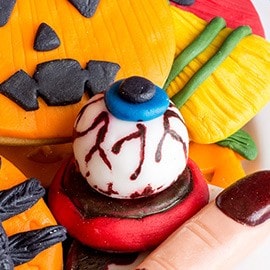 Bloody Donut Eyeballs
Turn regular donuts into terrifying treats with a splash of imagination. All you need are some powdered donuts, jelly, and M&Ms. Simply squeeze on streaks of jelly 'blood' through a piping bag and place an M&M right in the centre to emulate the iris.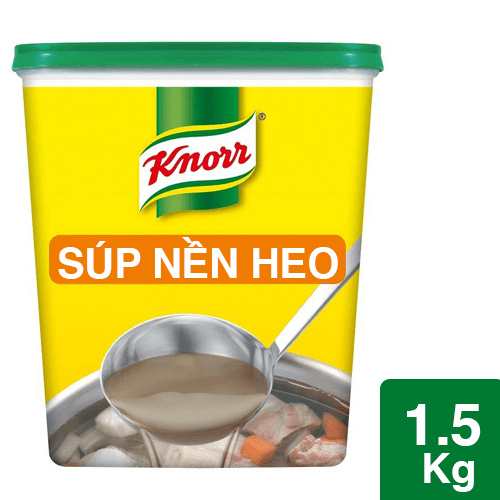 Made with carefully selected quality pork meat, fat and flavours, in an easy-to-use paste format. It gives your dishes a rounded taste, full-body flavour, and pork aroma - a perfect base for your pork-based stock, soupy dishes and stews.
Find out more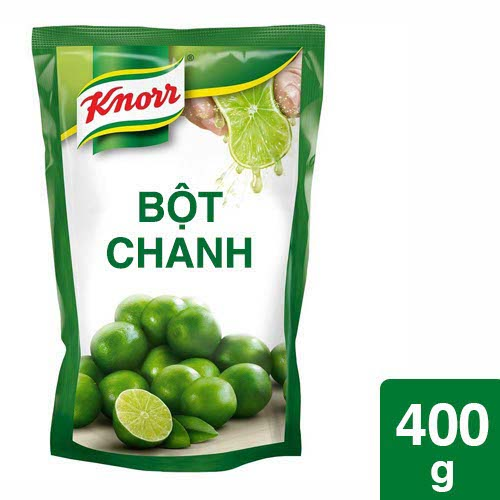 Made for Chefs by Chefs. A versatile seasoning with the refreshing taste of lime, perfect for many food or beverage applications
Find out more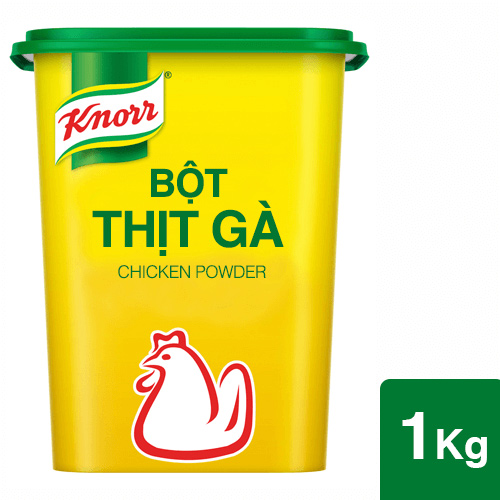 Knorr Chicken Powder made with quality chicken meat. Can be used in all kinds of cooking applications to their enhance their meaty taste. Ideal for Western and Asian Cuisine.
Find out more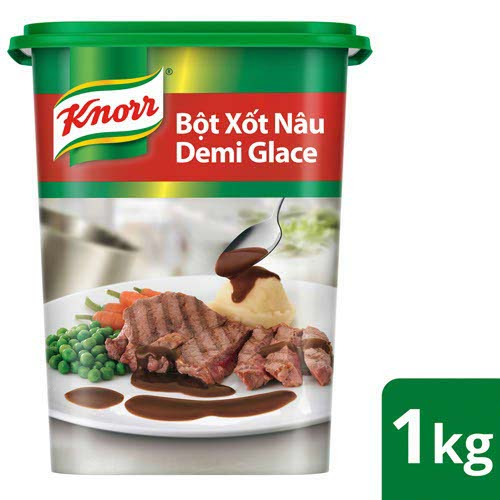 Knorr Demi Glace Brown Sauce Mix is prepared from selected ingredients. It is easy to prepare and can be used as a base for other sauces such as Bigarade Black Pepper, Bourguignonne Colbert, Madeira, Truffle and many others.
Find out more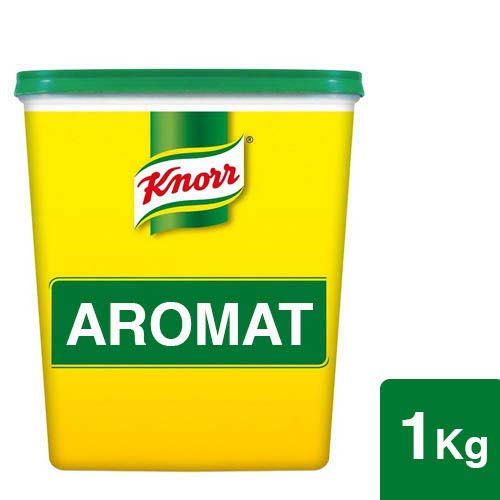 Made for Chef by Chef. An original blend of herbs and spices that enhances the natural flavour of food.
Find out more