Lipton Smoked Chicken
Chicken and Lipton Tea seem to be irrelevant. But in fact, they can create a perfect and unique taste if you know how to combine them correctly.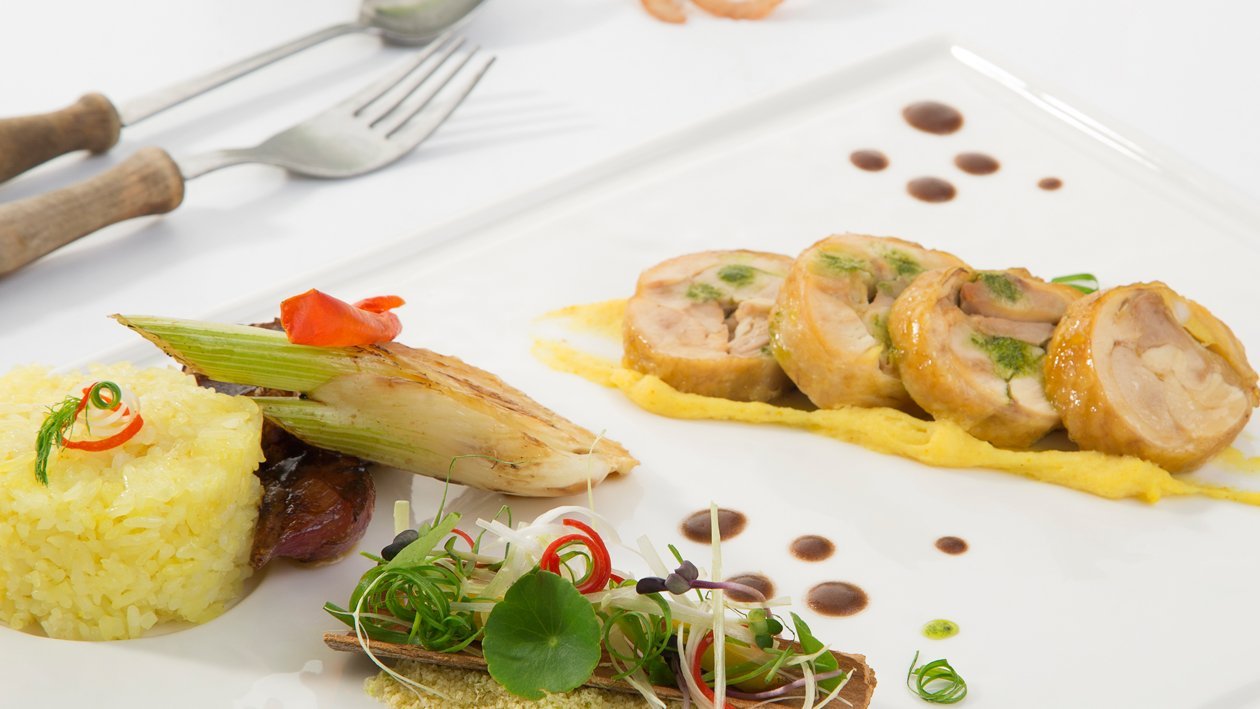 Ingredients
For marinade
For sauce
Knorr White Sauce Mix 850g

25.0 ml
For rice
Preparation
For marinade

Marinade chicken with pepper, Knorr Hickory Sauce, Lipton, honey, ginger, bay leaves and olive oil for 24 hours.
Cook each side for 3-5 mins, bake in oven for 10-15 mins in 170 degrees.

For sauce

Mix sweet potato, butter, Knorr Lime Powder, curry powder, Knorr White Sauce and basil.
Cook until potato becomes soft.

For rice

Put rice, Knorr Chicken Broth Base, shallots, cinnamon, butter and cook for 30 to 45 mins.