One of the most important skills an Asian chef can learn is how to prepare a delicious soup broth.
There are so many memories and good feelings that can be tied back to a good soup stock. Many of us will remember being fed hot soup by grandma when we were kids, especially when we were trying to recover from an illness and had to take warm, nutritious soups as substitutes for complete meals. Even when we lost our appetite, a good soup always warmed our tummy, and our heart. This is the essence of an excellent stock.

A good stock is full of flavour and nutrition, and can be used as the base of many soups, sauces and other recipes. As a chef, you already know how to make a good stock. The question is, how can you make it better?

Give these 5 ingredients a try and see the difference they can make in your stocks and broths.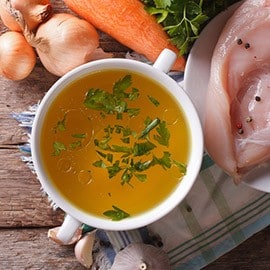 1. Bones
Chicken and pork bones are often used in preparing stocks as they're easy to find. If you're cooking up meat, you'll definitely also have bones – use them to flavour your stock instead of throwing them away.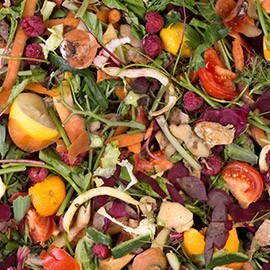 2. Vegetable scraps
If you've been throwing away scraps from tomatoes, onion peels, and the tops (or bottoms) of certain vegetables, stop. Keep these scraps and toss them into the next batch of soup stock you're cooking up. Just be sure to avoid brassicas, as they'll add a bitter taste to your stocks.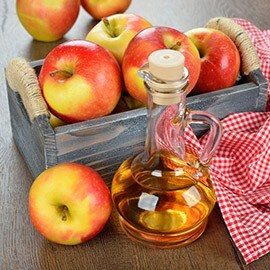 3. Apple cider vinegar
Despite how this tastes on its own, apple cider vinegar is a fantastic ingredient to add to your stocks. Some chefs even swear by it when cooking up bone broths! This ingredient is packed with nutritional benefits that health-conscious diners will certainly appreciate.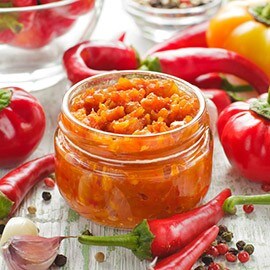 4. Something spicy
Alright, this isn't technically an ingredient, it's a category of ingredients. Try adding a little spice to your stocks with chillies, coriander, cumin or maybe even some curry powder. This is also a great way of adding an exciting twist to a familiar recipe.
For a delicious spicy soup recipe, try making Thai Style Tom Yum Soup!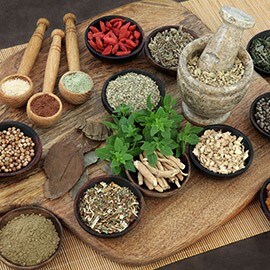 5. Herbs
Herbs are fantastic additions to stocks because they can subtly alter the taste of a broth – enough to be noticed, but not overpoweringly so. This makes them the perfect complement for stocks that are already full-flavoured, and just need a hint of something extra to complete their taste or smell.
Some herbs you can try mixing into your stocks are turmeric, nettle root, parsley or thyme.


Boiling up a broth
By now, we're sure you're eager to cook up a tasty broth and enhance its flavour with these ingredients. For a taste of some innovative soup and broth recipes, visit our recipes page.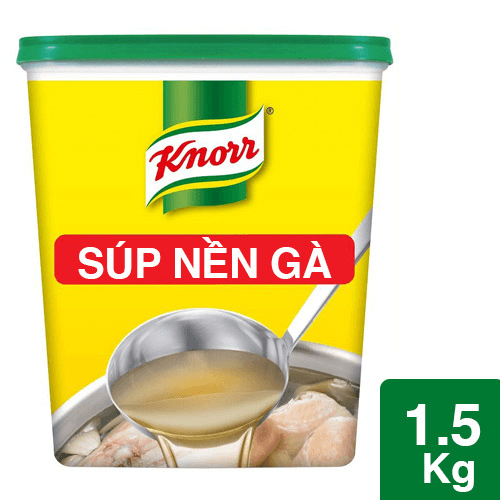 Made for Chefs by Chefs. Knorr Chicken Broth Base is made with quality chicken, blended with spices to give you that full bodied meaty flavour and chicken aroma. With a delicious meaty flavour, you can also use Knorr Chicken Broth Base to replace bones and meat as desired, especially in stocks, soup dishes, stews and hot pots.
Find out more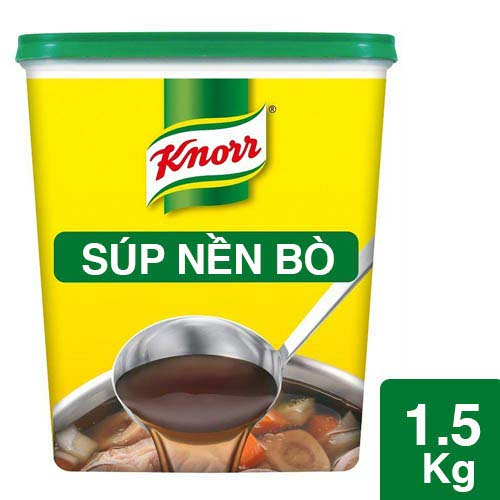 Bí quyết đồng nhất hương vị, cho nước dùng sánh đậm vị thịt và tốt cho sức khỏe

Knorr Súp Nền Thịt Bò được hầm với thịt bò chất lượng cao và hòa quyện với gia vị để mang đến hương vị thơm ngon đậm đà cho những món bò nhưng vẫn tiết kiệm được nhiều thời gian và chi phí. Bạn có thể sử dụng Knorr Súp Nền Thịt Bò thay thế xương và thịt bò như mong muốn, đặc biệt trong các món như nước dùng, súp, hầm và lẩu.

Ngày nay thực khách có nhu cầu ăn uống lành mạnh hơn, nhưng món ăn vẫn phải đậm đà hương vị và đem lại cảm giác ngon miệng. Đó cũng chính là lý do Knorr súp Nền Bò hầm với thịt và xương ra đời. Giờ đây, thật đơn giản và tiện lợi để những người đầu bếp tạo ra nồi nước dùng thơm ngon và hương vị đồng nhất phục vụ bữa ăn cho thực khách.
Find out more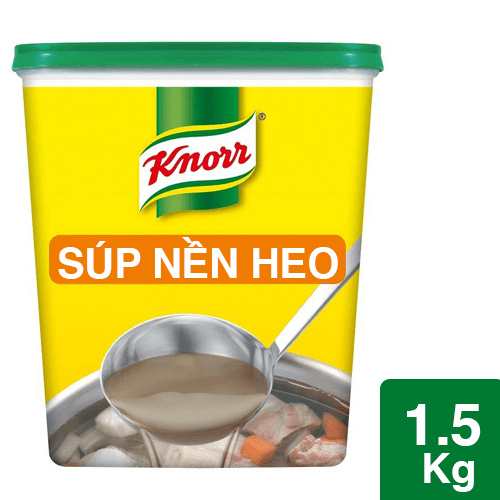 Made with carefully selected quality pork meat, fat and flavours, in an easy-to-use paste format. It gives your dishes a rounded taste, full-body flavour, and pork aroma - a perfect base for your pork-based stock, soupy dishes and stews.
Find out more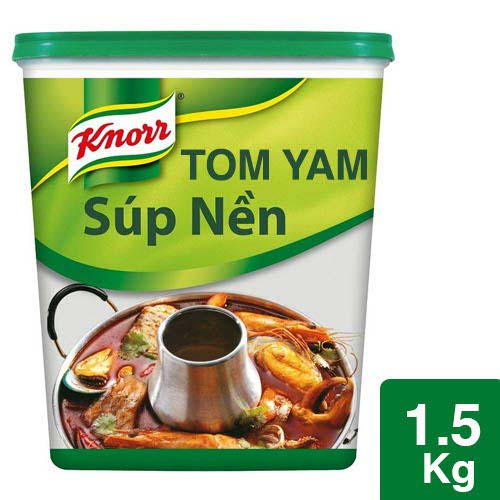 Knorr Tom Yam Paste is prepared from traditional Thai recipe. The ingredients are carefully selected for the authentic Thai Tom Yam aroma and taste. It is suitable for preparing Tom Yam soup and spicy dishes.
Find out more