There's something special about soup dishes from various parts of Asia.
Whether it's the simplicity of the soups, their versatility, fiery flavours or interesting ingredients, diners just love them. Perhaps it's time to consider adding these soups to your menu if they're not already a popular part of your restaurant's selections.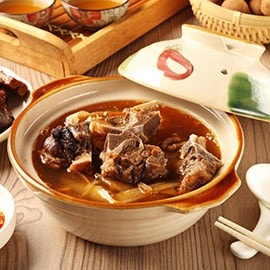 Chinese "ma la" hot pot
"Ma la" hot pot is the undisputed champion of all spicy soups. Usually served over a burning flame to keep the dish warm for at least 20 minutes, this soup is good enough to be a signature dish at any restaurant. In fact, several restaurants in Singapore have made a name for themselves by specialising in serving up this soup.
What makes it stand out from the others is that any meal that involves "ma la" is typically also a social dining occasion. So expect diners to turn up at your restaurant with friends and family!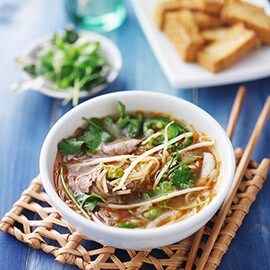 Vietnamese pho
When it comes to soup dishes, few can beat the simple charm of a bowl of Vietnamese pho. Before the arrival of Vietnamese restaurants in Singapore, this dish was simply a common street food in its home country, akin to Singapore's kway teow soup.
Good pho broth is made from chicken or beef, and flavoured with ingredients like cloves, cinnamon, ginger and star anise – perfectly simmered to produce its distinctly light fragrance.

Just be sure to train your service staff on the correct pronunciation of this dish's name. It's not "foe" or "poh"; it's "fuh".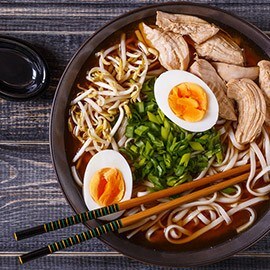 Japanese ramen
Much like most other things Japanese, ramen broths are exquisite. Available in a variety of flavours, ramen broths are often cooked with chicken, beef or pork – then further flavoured with Japanese soy sauce, and/or miso.
To serve up an authentic bowl of ramen, you'll also need to master two other key ingredients. Firstly, cooking the ramen noodles till they're just right – springy and chewy, but deliciously smooth at the same time. Secondly, preparing an Onsen egg that's precisely done so that the egg white is uniquely soft, while the yolk remains delightfully creamy.

Complete your bowl of ramen with high quality ingredients, including enoki mushrooms, dried seaweed, Japanese fish cake, scallops and your chosen meat.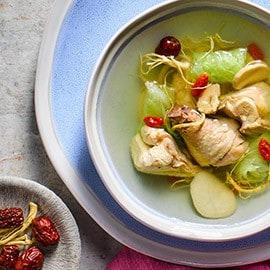 Chinese chicken soups
Chicken soups are regarded as quintessential Asian soups because of their widespread popularity and availability in restaurants, eateries and coffee shops all over Singapore. Healthy and affordable, these "everyday soups" can be taken on their own, or with a bowl of white rice for a filling meal.

Notable mentions
The above mentioned are 4 of the most iconic soupy dishes on Asian menus. But with a whole continent of soups and cultures to choose from, there are other soups that deserve to be mentioned in this list. Our honourable mentions go to:
Japanese miso
Thai coconut soup
Chinese herbal soup
What are your favourite soups? Let us know and we may share your suggestions in upcoming articles. Till then, enjoy cooking up beautiful soups and broths for your diners to slurp on!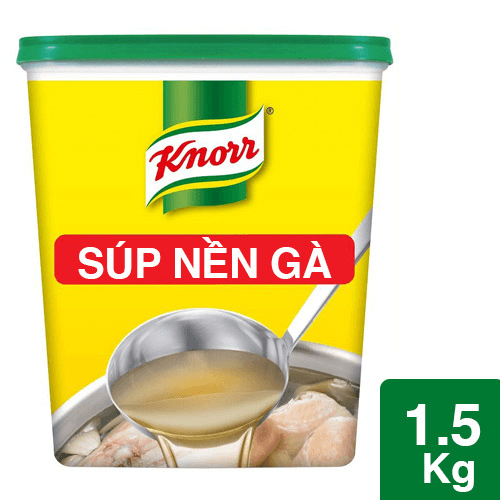 Made for Chefs by Chefs. Knorr Chicken Broth Base is made with quality chicken, blended with spices to give you that full bodied meaty flavour and chicken aroma. With a delicious meaty flavour, you can also use Knorr Chicken Broth Base to replace bones and meat as desired, especially in stocks, soup dishes, stews and hot pots.
Find out more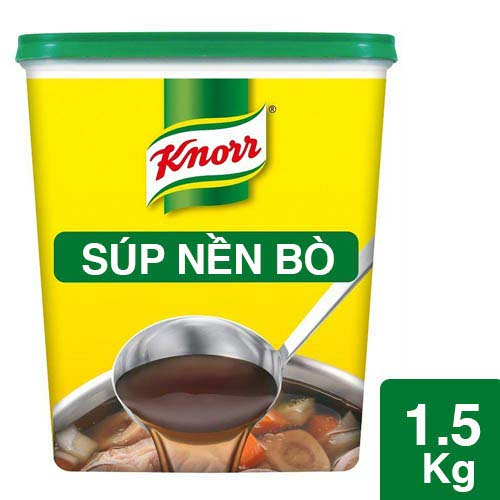 Bí quyết đồng nhất hương vị, cho nước dùng sánh đậm vị thịt và tốt cho sức khỏe

Knorr Súp Nền Thịt Bò được hầm với thịt bò chất lượng cao và hòa quyện với gia vị để mang đến hương vị thơm ngon đậm đà cho những món bò nhưng vẫn tiết kiệm được nhiều thời gian và chi phí. Bạn có thể sử dụng Knorr Súp Nền Thịt Bò thay thế xương và thịt bò như mong muốn, đặc biệt trong các món như nước dùng, súp, hầm và lẩu.

Ngày nay thực khách có nhu cầu ăn uống lành mạnh hơn, nhưng món ăn vẫn phải đậm đà hương vị và đem lại cảm giác ngon miệng. Đó cũng chính là lý do Knorr súp Nền Bò hầm với thịt và xương ra đời. Giờ đây, thật đơn giản và tiện lợi để những người đầu bếp tạo ra nồi nước dùng thơm ngon và hương vị đồng nhất phục vụ bữa ăn cho thực khách.
Find out more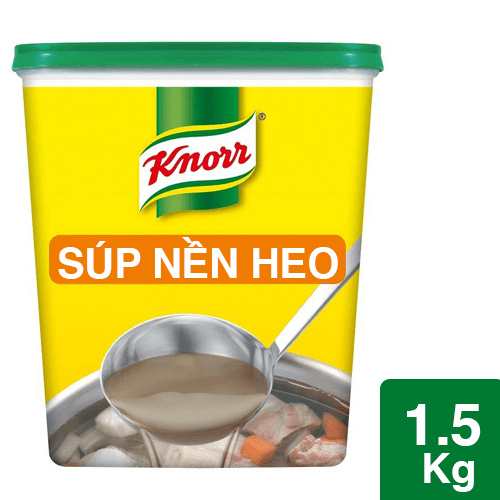 Made with carefully selected quality pork meat, fat and flavours, in an easy-to-use paste format. It gives your dishes a rounded taste, full-body flavour, and pork aroma - a perfect base for your pork-based stock, soupy dishes and stews.
Find out more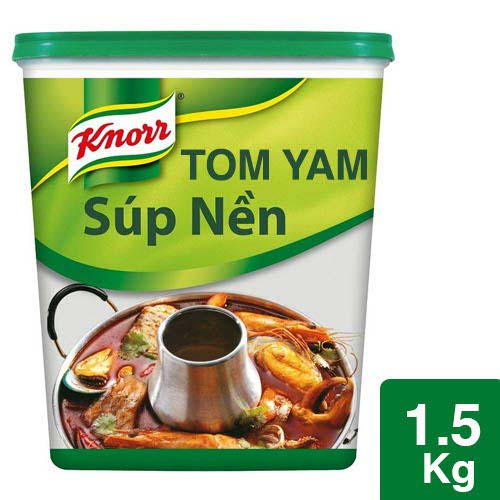 Knorr Tom Yam Paste is prepared from traditional Thai recipe. The ingredients are carefully selected for the authentic Thai Tom Yam aroma and taste. It is suitable for preparing Tom Yam soup and spicy dishes.
Find out more