Honey Hickory BBQ Pork Spare Ribs
With fragance and typical taste of ribs, mixed with special BBQ sauce, Grilled Ribs with BBQ sauce surely satisfy your diners' taste.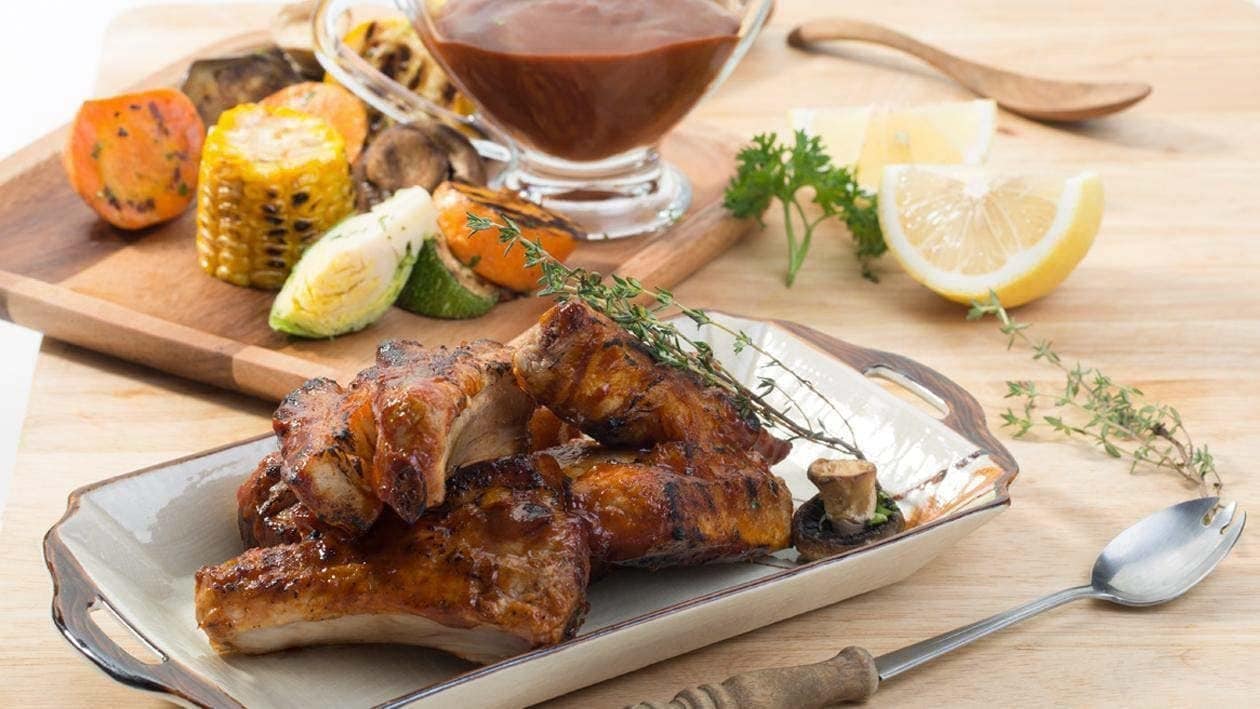 Ingredients
Making the Honey Hickory BBQ glace sauce
Rack of pork sapre ribs

500.0 g
Preparation
Making the Honey Hickory BBQ glace sauce

Combined all the ingredients of glaze sauce in the mixing bowl and set aside.
In the roasting pan, place pork ribs and add onions, celery, carrots then pour in the sauce mixture into panthen cover with aluminium foil. Make a small hole in the middle, put the roasting pan in the oven for 90 mins or until the ribs becomes tender.
When pork ribsare tender, move all the pork ribs on a roasting rack and brush BBQ glaze sauce to coat all the surface of pork ribs.
Bring the glazed pork ribs to the charcoal grill, or roast it in the oven at medium-heat (165-170 degrees)
Check and brush more BBQ glaze sauce on the ribs every 5 mins for at least 3 times. After the sauce is caramelised on the pork ribs, it isready to serve.
Serve as a whole rack with side dish such as coleslaw and fried potatoes.