Gỏi Cà Tím Rau Má
From familiar ingredients, gotu kola is combined with deep-fried eggplant and pan-fried chicken to bring a dish that is both familiar and strange at the same time. With a fragrant salad dressing with a balanced sweet and sour taste, served with cool gotu kola, strangely crispy fried eggplant instead of puff pastry and pan-fried chicken.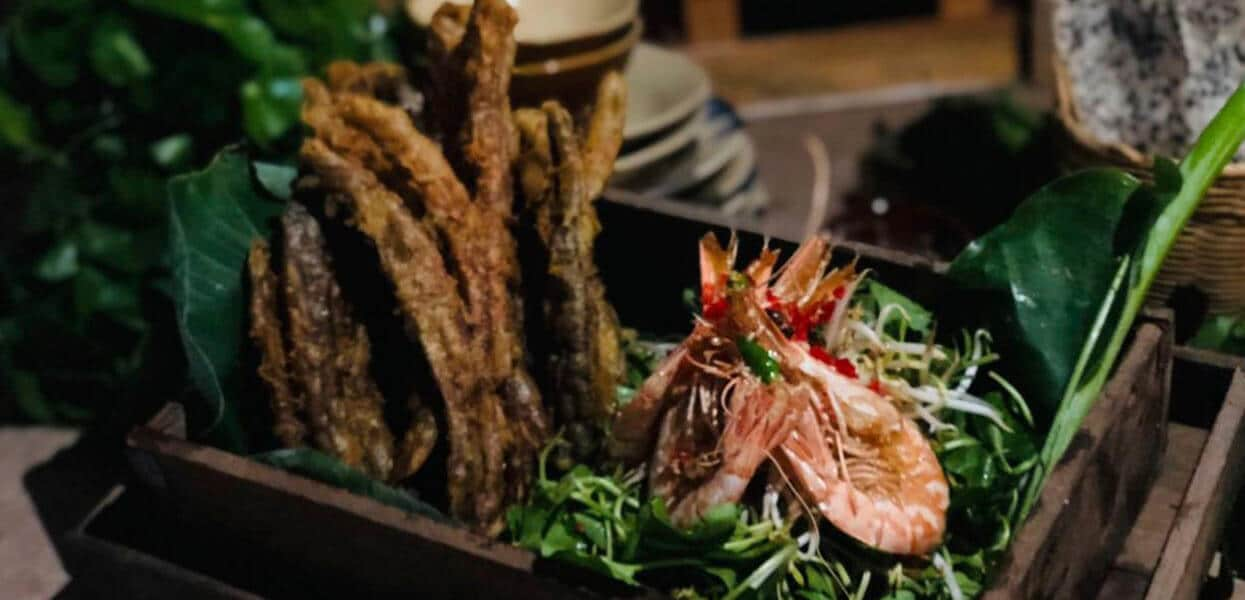 Ingredients
Sơ Chế
Cool Fried Chopped Garlic

10.0 g
Thực Hiện
Red goat horn chili

100.0 g
Preparation
Sơ Chế

Cà tím cắt sợi nguyên quả, rửa qua nước muối, để ráo nước, ướp với Bột Thịt Gà Knorr.
Pha bột chiên giòn, lăn qua 1 lần bột vừa đủ ướt bột sau đó lăn qua bột khô và chiên vàng.
Ức gà ướp gia vị theo tỷ lệ 150gr gà với 5g Bột Thịt Gà Knorr, 1g ớt bột rồi mang áp chảo, xé miếng vừa ăn.

Thực Hiện

Pha nước xốt trộn gỏi:

Cho nước mắm, muối, thơm xay đun sôi thì cho đường vào, sau khi tan gia vị thêm Bột Chanh Knorr, hòa tan để nguội cho tỏi ớt và mè trắng vào là hoàn thiện nước trộn gỏi.    

Phục Vụ

Cho rau má, giá trộn đều với 40gr xốt.
Bày ra đĩa cho gà lên, cho tỏi phi lên trên cùng.
Khi dùng thêm 40gr nước xốt còn lại lên, tránh cho nước xốt 1 lần mà chưa kịp ăn, gỏi sẽ bị mềm.
Nên vừa ăn vừa trộn sẽ ngon hơn.